This french toast recipe is soaked overnight in a combination of cinnamon, sugar & salted caramel. It's then baked with a salted caramel praline topping for one seriously delicious breakfast or brunch!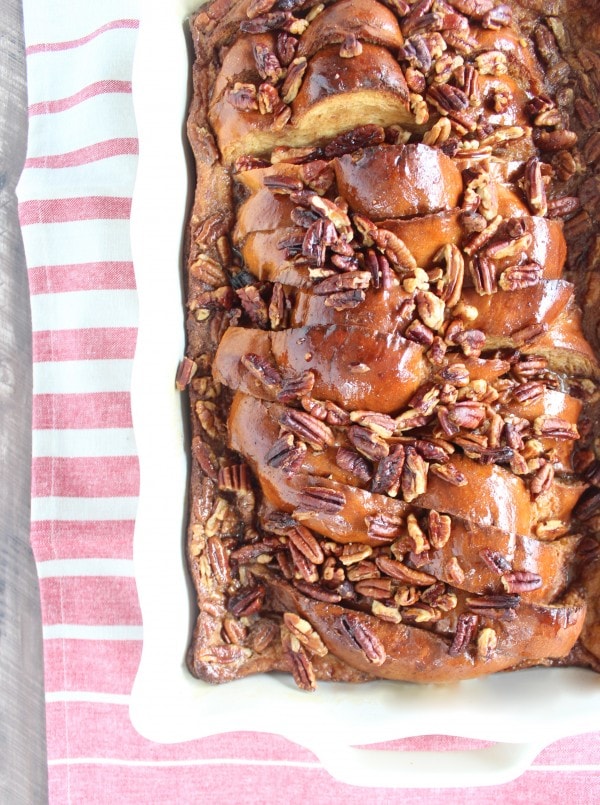 Let me start off by saying that this french toast is what brunching dreams were made of!
This recipe was inspired by my desire to create a Mother's Day Brunch recipe that was as amazing as my Mom herself!
And while no recipe can be quite as amazing as my Mom, this Salted Caramel Praline French Toast Recipe sure does come close! 😉 Read the full post here!