Thai peanut sauce is combined with fresh herbs and chicken in this delicious and easy recipe for homemade chicken pot stickers.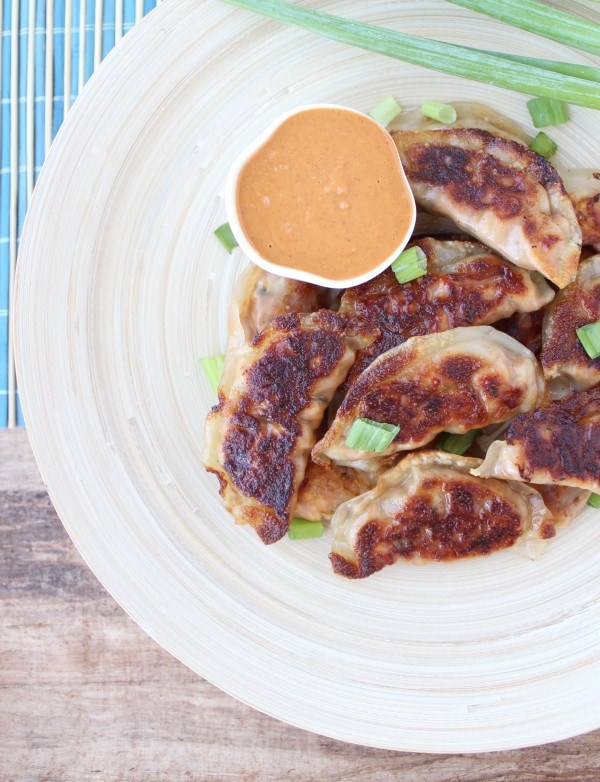 When it comes to my homemade Thai peanut sauce, I'd basically like to put it on everything!
I originally made this sauce to go with PB&J Chicken Skewers… yeah, that's a thing and they're so good!
The recipe is now considered "old school" on the blog, we're talking over 2 years ago, the beginning days of recipe creation, which is perfect for today since it's "Throwback Thursday"!