Grilled Hawaiian BBQ Steak, Crispy Macadamia Coconut Shrimp and Fresh Chopped Pineapple Slaw make for the ultimate Hawaiian Surf and Turf slider recipe!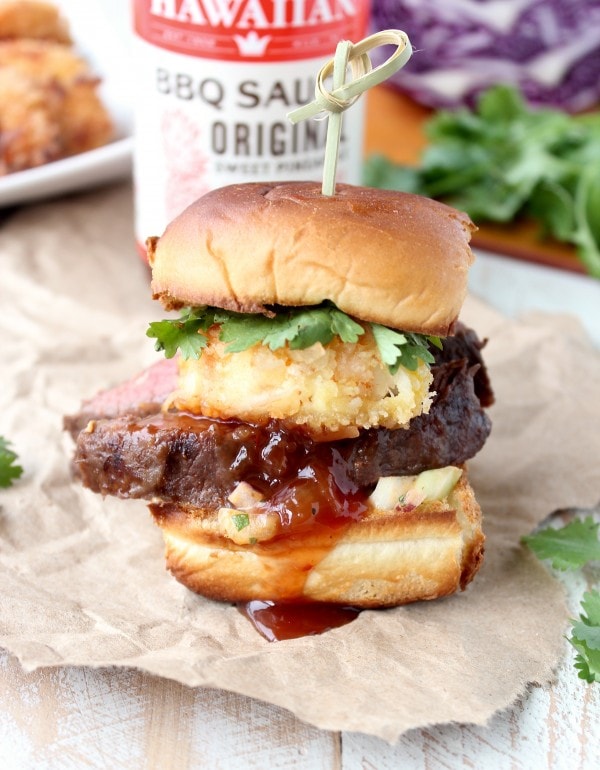 Today's post is sponsored by my friends at "Discover Hawaiian Foods".
If you were just thinking, "today I would like to make the most epic slider ever", then you're in luck! Today I have the most epic slider recipe for you!
Why just have steak on a slider, when you can have steak AND shrimp? And not just any steak, but Hawaiian BBQ Steak, and not just any shrimp, but Macadamia Coconut Shrimp!