Lemon butter garlic shrimp scampi is easy to make in only 15 minutes! Serve this delicious recipe over pasta, or with zoodles for a healthy, keto meal!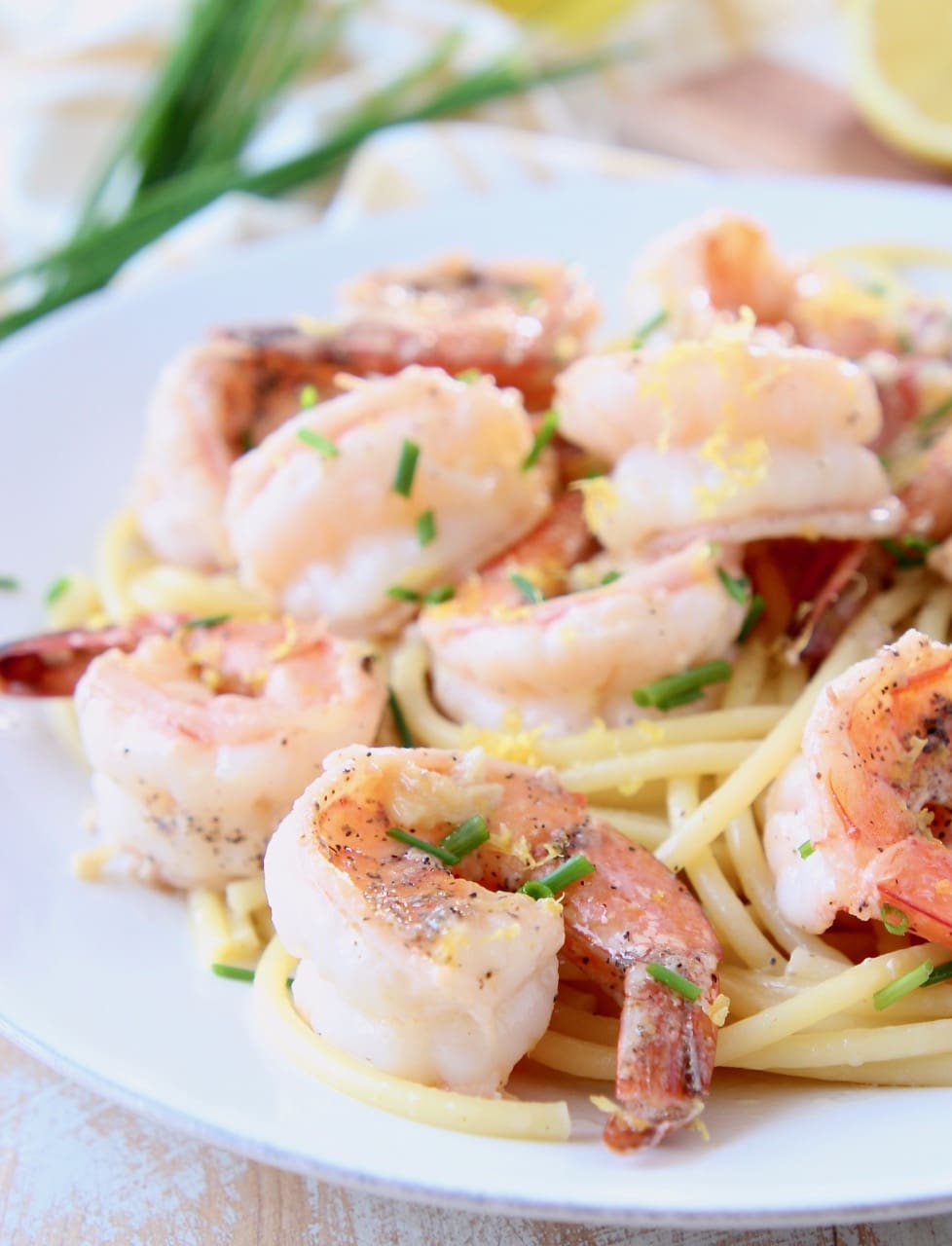 Shrimp is one of my favorite proteins to make easy weeknight dinners. It cooks up so quickly. It's easy to make a recipe in 29 minutes or less!
Buffalo Shrimp Tacos are made in just 15 minutes and a favorite on Taco Tuesday. Chimichurri Shrimp Skewers are a deliciously easy recipe to toss on the grill and only take 29 minutes to make!
One of my favorite shrimp recipes is Chili Lime Garlic Grilled Shrimp. It's delicious served over rice or in tacos and made in just 26 minutes!
When it comes to Italian style shrimp, classic shrimp scampi is where it's at! There really is nothing better than warm garlic butter sauce poured over succulent shrimp with a fresh zest of lemon!
Shrimp scampi is traditionally served over a plate of cooked spaghetti or bucatini pasta. (My personal favorite!) But you can also mix things up and serve it over zucchini noodles or spaghetti squash for a low carb meal.
No matter how you serve it, you're going to fall in love with the lemony, buttery goodness of this dish!