With only 5 minutes of prep time, this sous vide steak recipe is quick and easy to make for dinner. Take sirloin steaks from the refrigerator or freezer and place in ziploc bags or vacuum seal with rosemary and garlic for a delicious meal!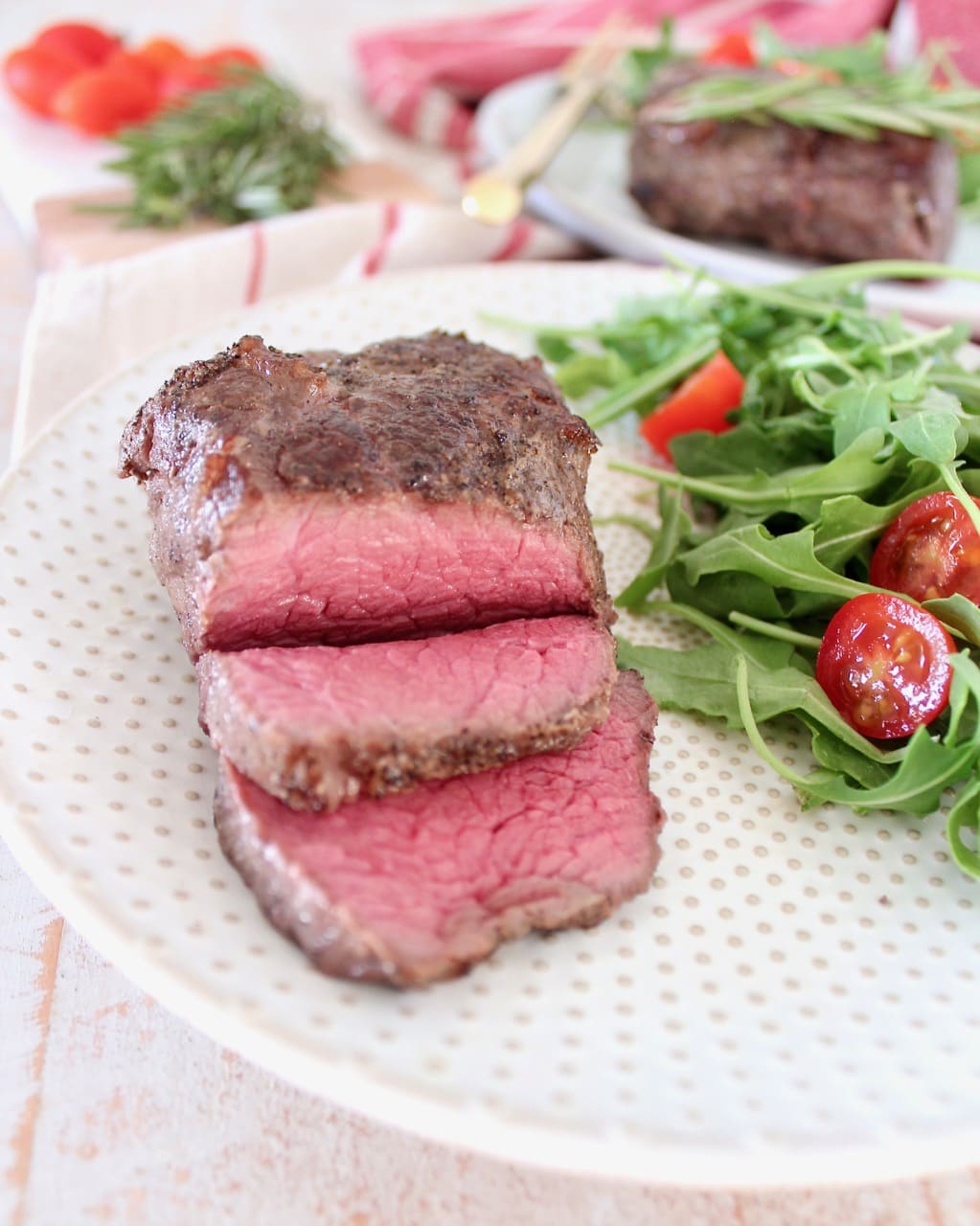 Want to learn a new cooking technique that's so easy and makes the most delicious and tender meats?! Time to try sous vide cooking!
I got my first sous vide almost 2 years ago and have been obsessed with it ever since! I regularly make Italian Flank Steak, Sous Vide Sliders and Korean BBQ Short Ribs in the sous vide for weeknight dinners. One of my favorite parts of sous vide cooking is that, like a slow cooker, you can set it and forget it!
It really is as easy as tossing meat and seasonings in ziploc bags, placing them in the sous vide and leaving them to cook for a few hours.