In this easy recipe, Swedish Meatballs are slow cooked in a delicious sauce, then served as an appetizer or over pasta for dinner.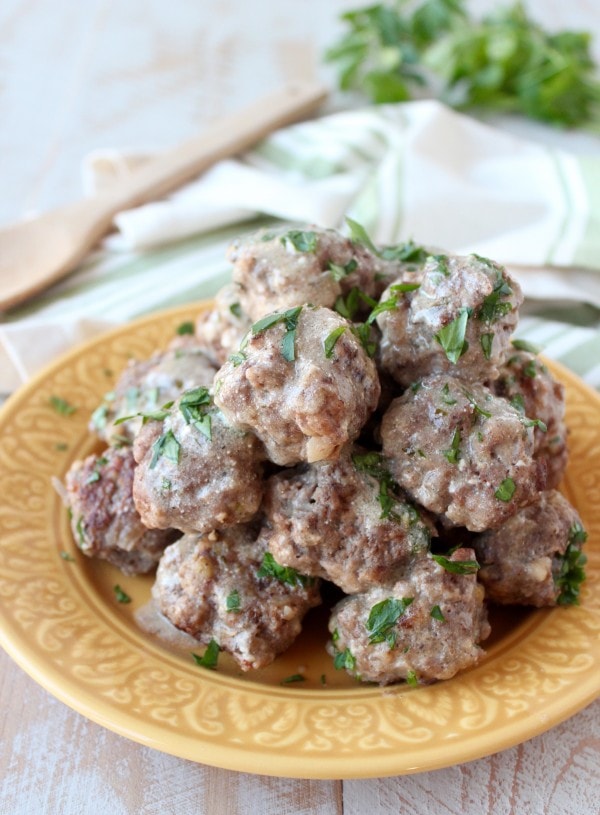 Where do my recipe ideas come from? A question I am asked quite regularly, and to be honest, I always answer the same, the ideas come from everywhere!
Sometimes it's recipe inspiration from a restaurant, or recent trip, sometimes it's a recipe twist on an old family favorite. Sometimes it's a direct request from the boyfriend, i.e. Swedish Meatballs!