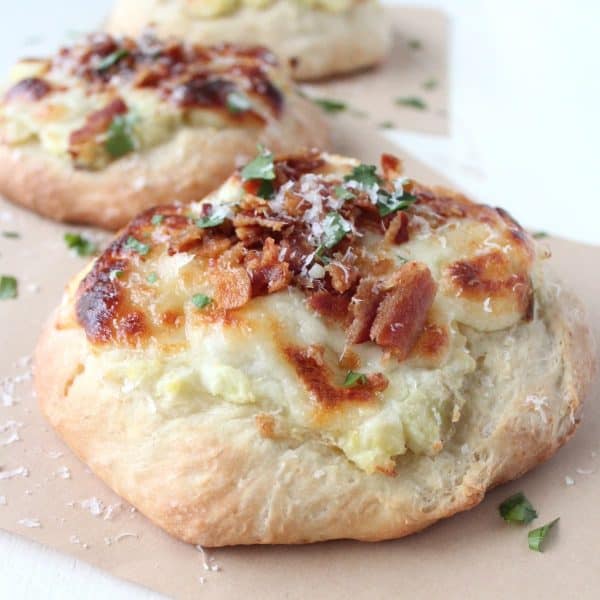 In continuation with "Thanksgiving Leftover Week" on LLB, I'm sharing a new pizza recipe that might seem a little strange at first, but don't knock it until you've tried it!
One of my favorite pizzerias downtown San Diego, Basic, introduced me to putting mashed potatoes on pizza almost 10 years ago and I've been hooked ever since!
Pizza: good, mashed potatoes: good, bacon: good, cheese: good, the combination: GREAT!