San Diego Food & City Guide
In this Food Bloggers Guide To San Diego, I'm sharing my favorite things to do in San Diego, including where to eat, stay & play!

Hi, my name is Whitney, and I'm obsessed with food, and the city of San Diego, so I created the ultimate foodie guide to my favorite city in the world!
From my top spots for brunch and lunch, to my favorite Italian, Mexican, Spanish, Seafood, and Chinese restaurants, to coffee shops, happy hour spots, breweries and cocktail bars, I'm giving you the inside look at where, and what, I eat and drink when I'm out and about in this beautiful city that I'm so lucky to call home! I've included my Must Try dishes and As Seen On Insta links to give you a closer look at the dishes I've featured on my Instagram page over the years!
This page is an ongoing project with monthly updates on new restaurants, bars and menu items at my favorite spots! Because one thing's for sure, San Diego always has something new and awesome popping up!
If you want to see what & where I'm eating before it hits this page, follow me on Instagram for daily updates on things to do in San Diego, and beyond!
Check out my other food blogger guides for New Orleans, New York City and Philadelphia!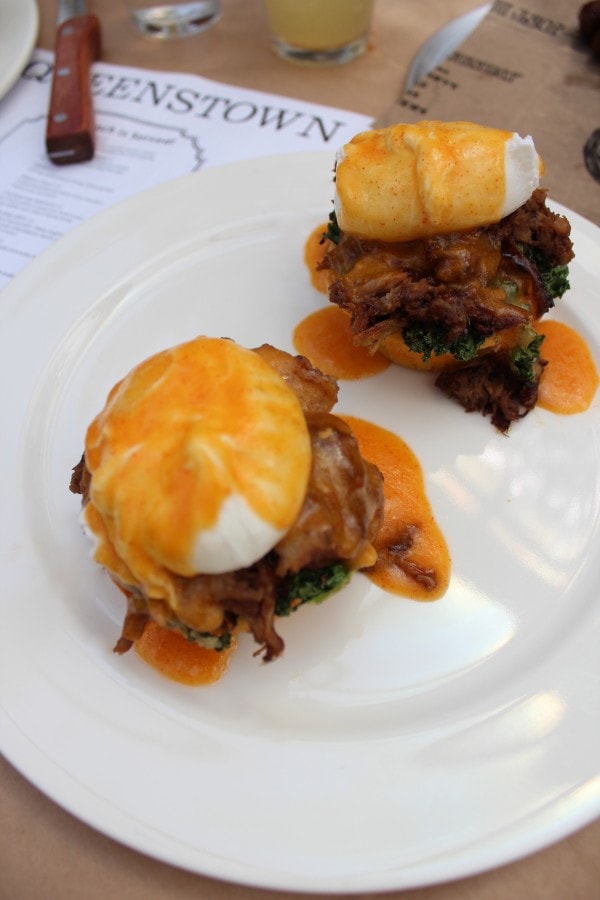 Pictured: The Oink at Queenstown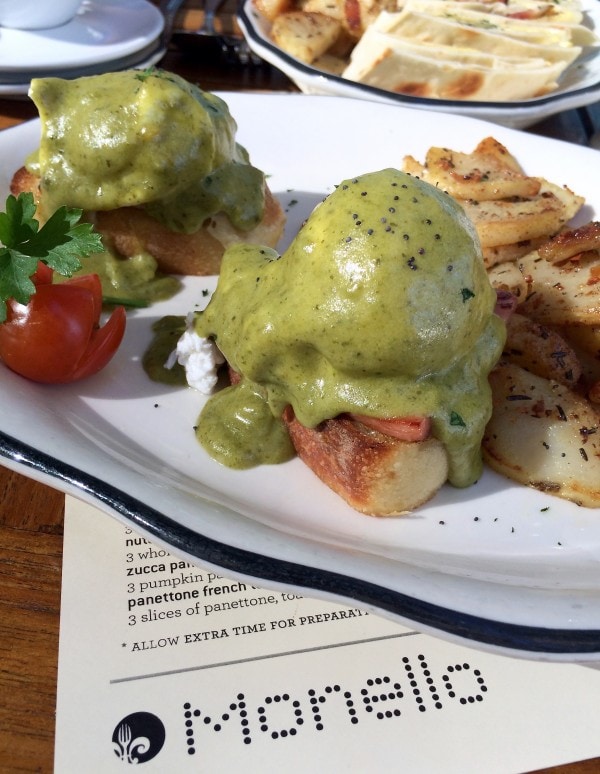 Pictured: Eggs Benedict with Pesto Hollandaise at Monello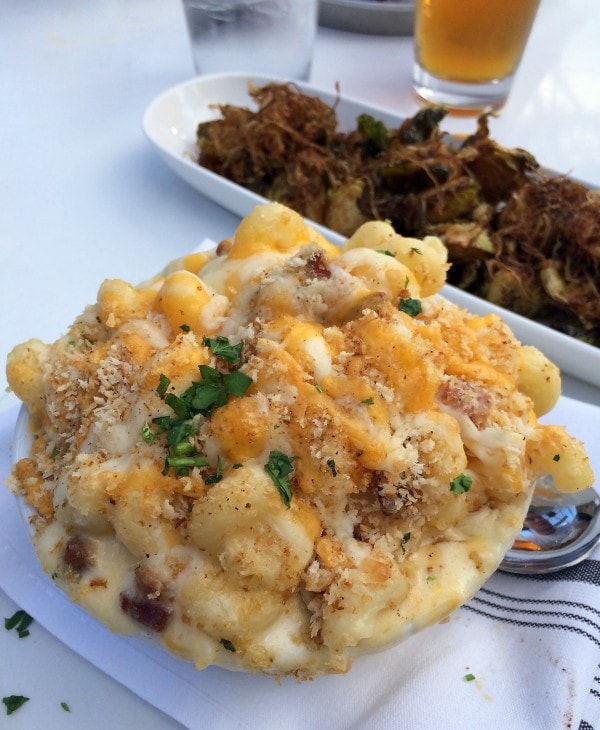 Pictured: Bacon Fat Mac & Cheese at Firehouse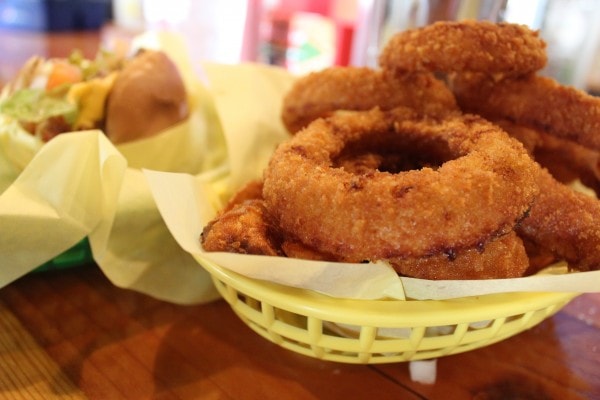 Pictured: Onion Rings at Hodads
American

Cowboy Star (Downtown – East Village)

Filet Mignon
Beef Tartare

TRUST (Hillcrest)

Ricotta Agnolotti
Hamachi Crudo
Wood Grilled Octopus → as seen on Insta!
Hush Puppies – MUST TRY!
Wood Grilled Lamb Meatballs
Pork Sugo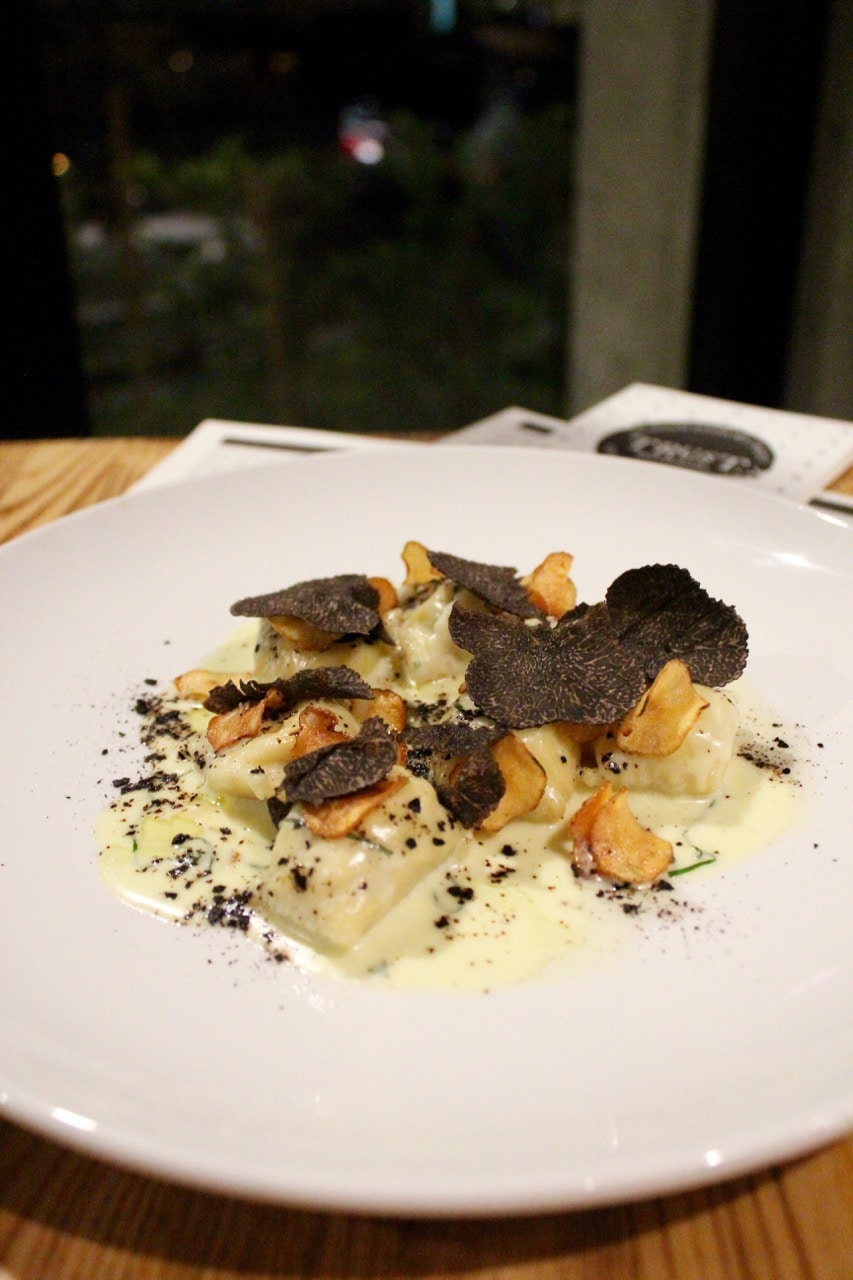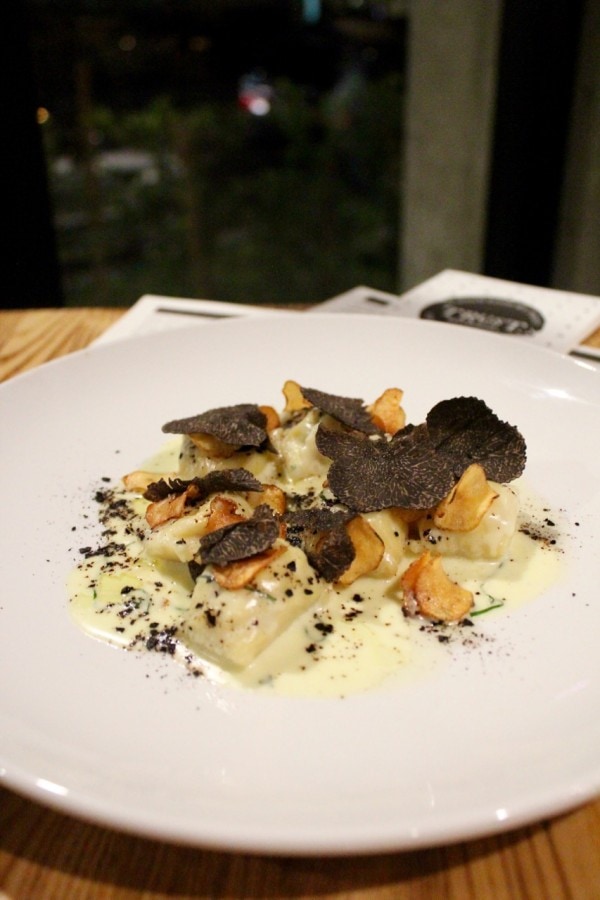 Pictured: Ricotta Agnolotti at TRUST
Chinese

Tasty Noodle House

Shanghai Xiao Long Bao – MUST TRY!
Shanghai Grilled Pork Bun
Ginger Scallion Beef with Noodles
Beef Chow Mein with Black Pepper Sauce
Thai

Koon Thai

Roti Bread with Curry Sauce
Tom Ka Soup
Massamun Pork Shank
Yellow Curry
Thai Basil
Pad Thai

Italian
Mexican

Puesto (2 locations: Downtown – Seaport Village & La Jolla)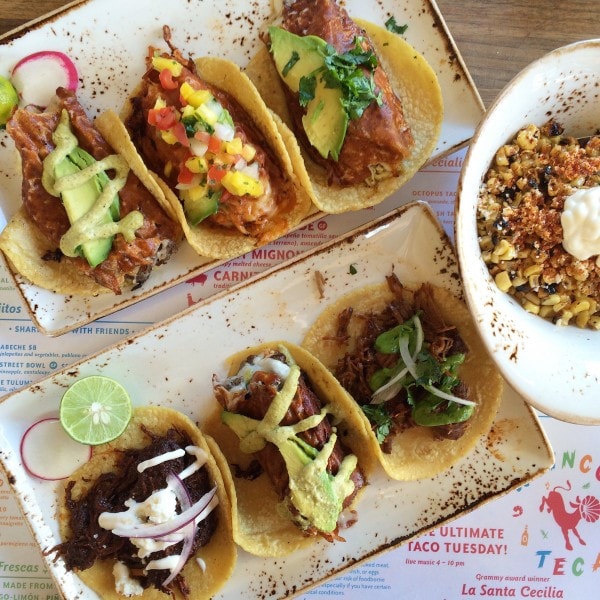 Pictured: Tacos at Puesto
Spanish

Cafe Sevilla (Downtown) → as seen on Insta!

Beef, Chorizo or Wild Mushroom Empanadas
Olive Bread with Aioli & Tomato Sauce
Bacon Wrapped Dates – MUST TRY!
Pollo Brocheta

House Red Sangria – MUST TRY!
Hawaiian

Duke's (La Jolla)

Mussels Adobo – MUST TRY! → as seen on Insta!
Fresh Fish Crudo – MUST TRY!
Tahitian Octopus
King Ranch Beef Filet – MUST TRY!
Roasted Duke's Fish
Happy Hour

Isola (Downtown – Little Italy)
Mister A's (Downtown – Banker's Hill – Best View in San Diego!)

HAPPIEST HOURS: 2:30-6 PM Sunday – Thursday at bar & patio
DRINK: Seasonal cocktail menu is always changing, but there are always tons of delicious options!
EAT: $7 Truffled Tries $10.5 Baby Kobe Beef Burgers or Seared Rare Ahi Sliders → as seen on Insta!

Queenstown (Downtown – Little Italy)
Breweries

Ballast Point (2 Locations: Downtown – Little Italy & Miramar)
Stone Brewery (2 Locations: Point Loma & Escondido)

DRINK: Stone IPA or Stone Drink By (if in season)
EAT: Fresh Yellowfin Tuna Poke Tacos & Charred Brussels Sprouts
Cocktails

Kettner Exchange (Downtown – Little Italy)

DRINK: Moscow Mule – BEST EVER! or PD Collins
EAT: Big Eye Tuna Tacos or Double Double Burger
Beyond the Food
While eating is obviously one of my favorite things to do in San Diego, living in America's Finest City has other perks, such as great hiking trails, beautiful beaches and tons of fun annual events! Here are some of my other top San Diego picks "beyond the food"!
Hiking

Torrey Pines State Park

Easy hike, beautiful views, directly on the water!

Mt Woodson – Potato Chip Rock

Difficult hike, but great Instagram pic opportunity at the top 😉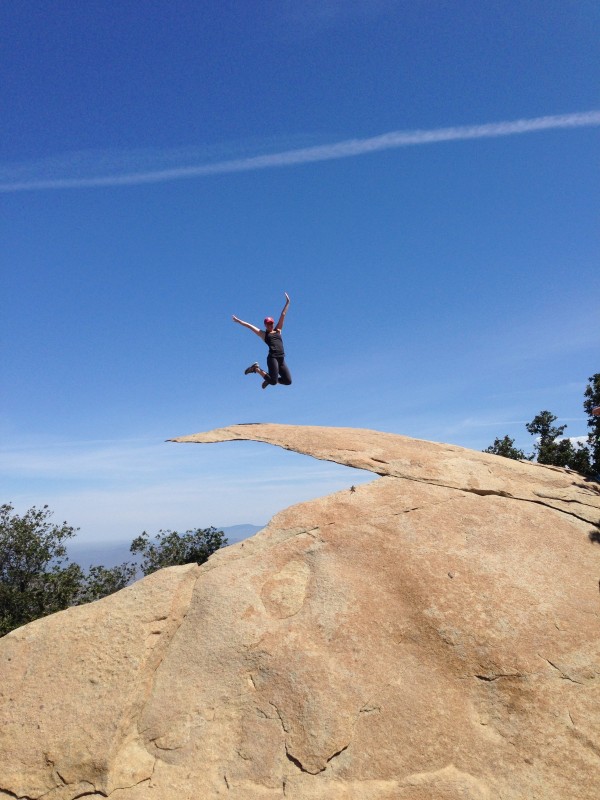 Pictured: Jumps at Potato Chip Rock
Beaches

Coronado Island – beautiful, long, white sandy beaches line this San Diego Island, home to the famous Hotel Del Coronado!

Events
Was your favorite San Diego restaurant, dish, brewery or event on the list? If so, rad, you have great tastes 😉 Comment below and let me know!
Didn't see your favorite San Diego dish on the list? Comment below with your favorite spots, and must try dishes! After-all, I'm always on the lookout for my next foodie adventure and fun things to do in San Diego!