This easy Italian 5 layer dip recipe combines garlic hummus, basil pesto, tomato bruschetta & Italian cheeses for a delicious, gluten free party appetizer!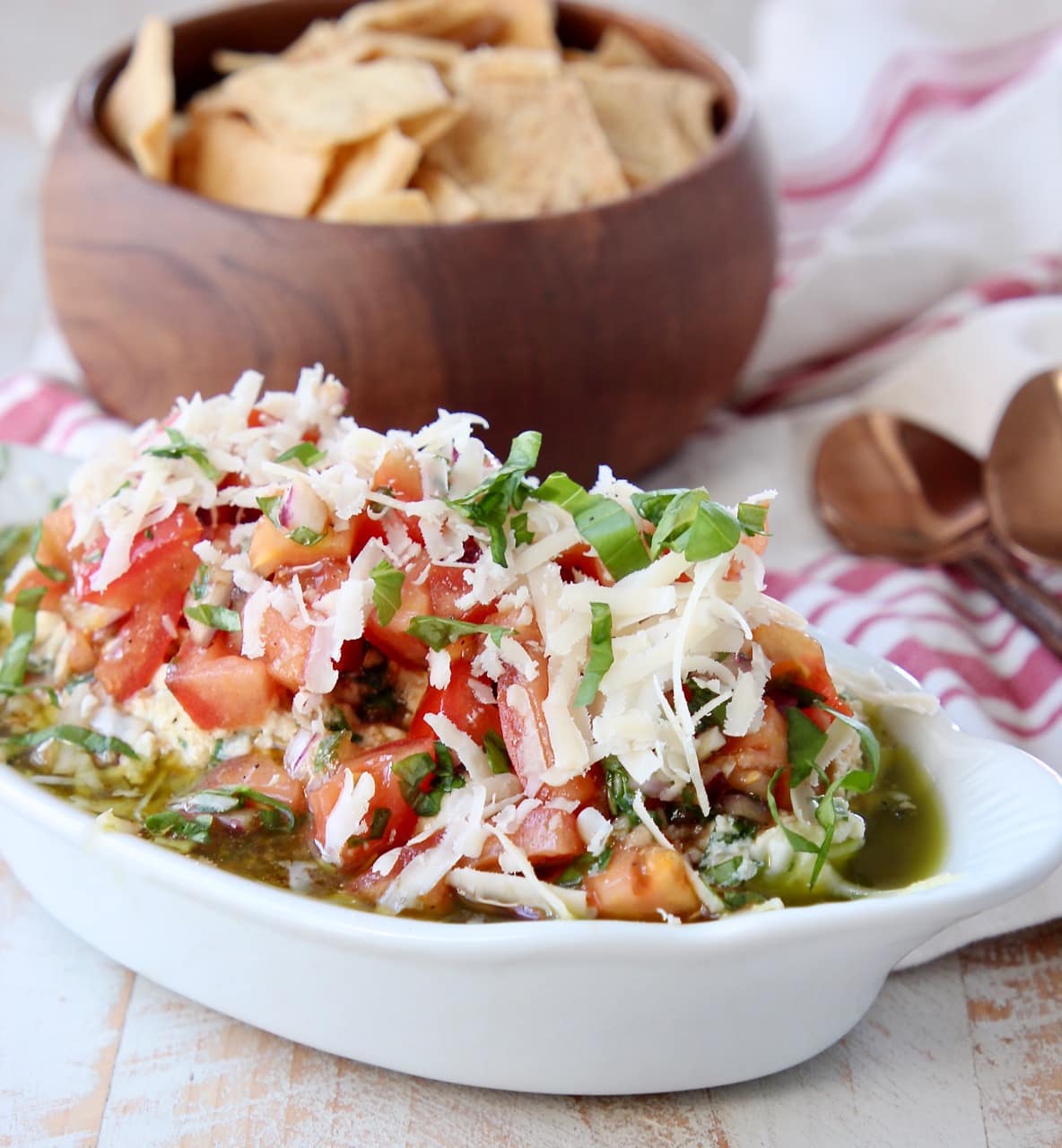 Every time I share a dip recipe, I feel the need to quote the classic 90's song, "When I dip, you dip, we dip!" And dip we will with this Italian 5 Layer Dip!
I love this dip because it can be as simple or as homemade as you would like!
Roasted garlic hummus, basil pesto and tomato bruschetta can all be easily found packaged at the grocery store or simply made using the recipe links below.
I like to buy the hummus and basil pesto, (if I can find it fresh in the deli section at my grocery store) then make my famous tomato basil bruschetta to go on top.
And you all know this isn't the first time I've topped a dish with this Tomato Basil Bruschetta. Yeah, I'm talking about you Bruschetta Grilled Chicken Zoodle Bowls, with over 4.8 MILLION views on Facebook! And we can't forget about the party favorite, Bruschetta Baked Brie!