This scrumptious crock pot dessert is made by filling easy, homemade taco cups with slow cooked summer fruit, vanilla ice cream and caramel syrup!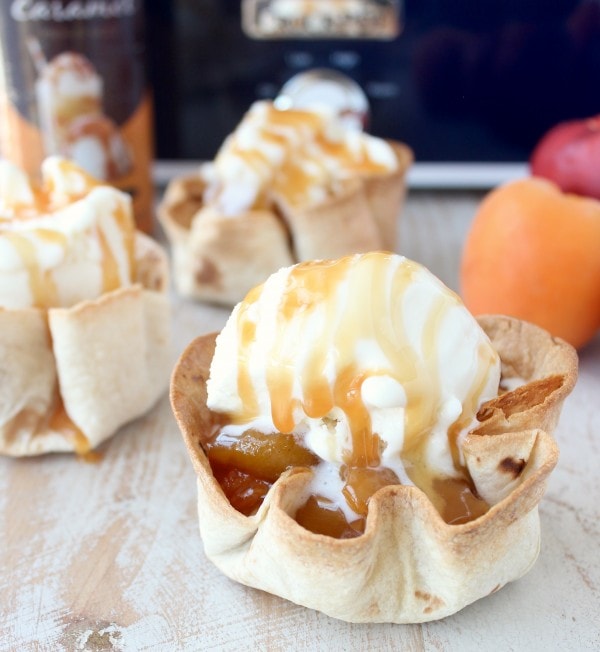 Alright y'all, it's time for a moment of honesty here, I'm totally obsessed with slow cookers!
Yes, it's true, I am now the proud owner of SIX slow cookers!
I literally own a slow cooker from the 80's, a slow cooker from the 90's and now four slow cookers from this decade! And no, I'm not giving any of them up, no matter how many times Kurt tells me it's ridiculous to have so many slow cookers! 😉
For every party I throw, I cook up at least one, usually three or four recipes in my slow cooker. Slow cooking for parties allows me to prep everything the night before, then let the slow cooker do all of the work while I enjoy the party!
My Superbowl party is the perfect example of this. Each year, I prep 4-5 slow cookers the night before with different meats. Chipotle Honey Pulled Pork, Smoked Chipotle Brisket and Beef Barbacoa are always on the menu! I slow cook them overnight, then set up a taco bar for the party. This means people can eat whenever they would like and I get to watch the game!
This week I decided to put together the perfect summer crock pot fiesta, featuring an appetizer, entree and dessert, all made in crock pots!