Gluten Free Maple Bacon Pancakes are a simple and delicious breakfast treat for those that are gluten free. They're easy to make in just 15 minutes!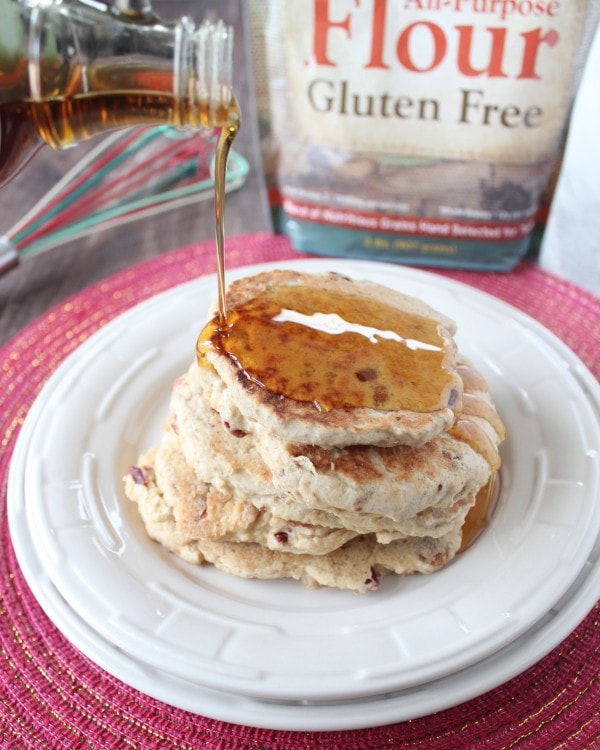 Today's post will be the last of 2014. A fabulous year filled with lots of excitement for myself and the blog!
I've worked with great people this year on so many fun projects and delicious recipes. I've been featured on lots of awesome sites and have met wonderful people via the blog and my social media channels!
Needless to say, I have so many things  to be grateful for in 2014 and so many things to look forward to in 2015!