In this Rosemary Balsamic Pork Loin recipe, pork is rubbed with garlic & herbs. It's then bacon wrapped & baked in the oven for an easy, gluten free & keto meal!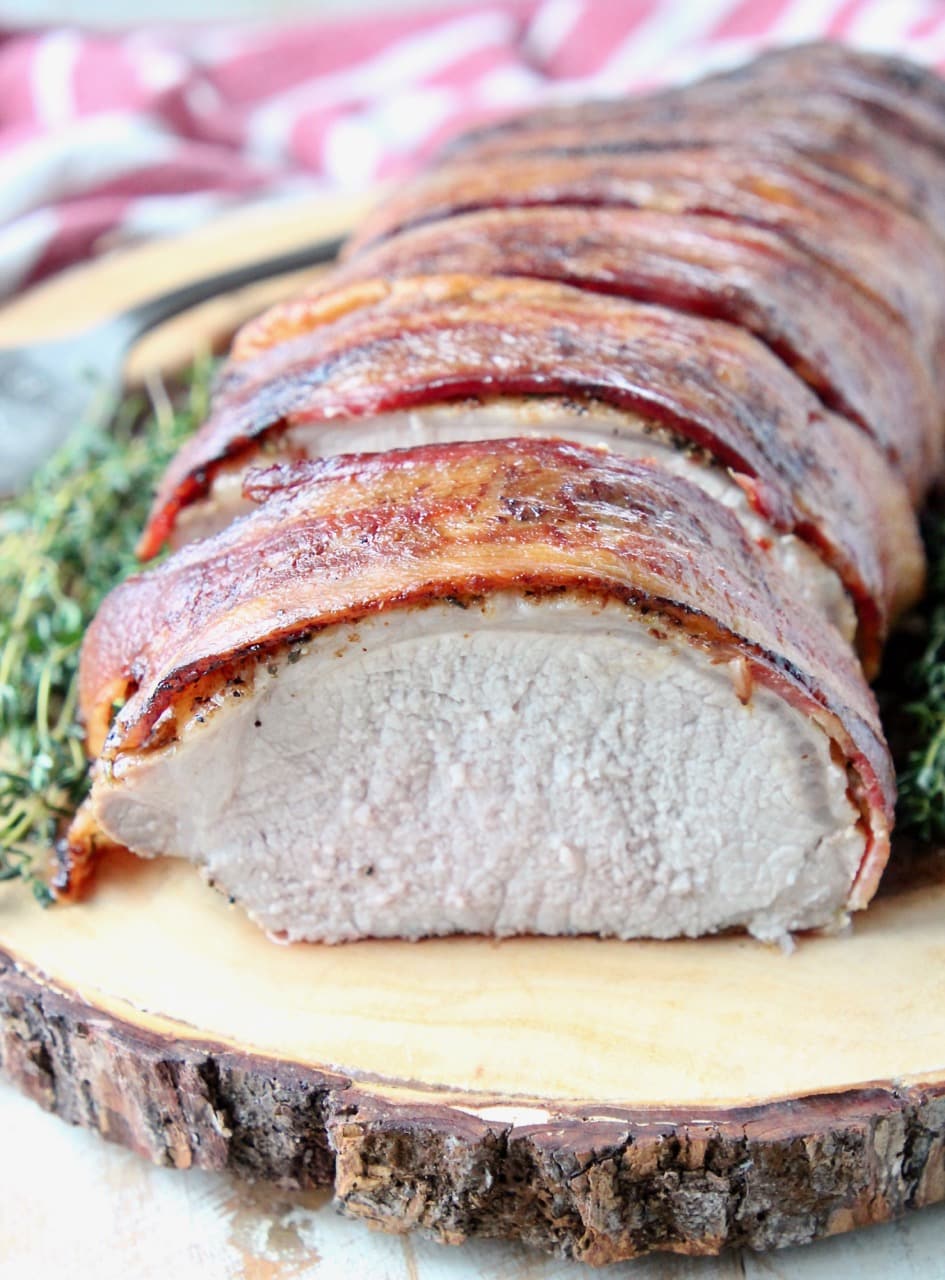 I love a good bacon wrapped recipe! Bacon Wrapped Meatloaf is the best meatloaf you'll ever eat! Bacon Wrapped Dates are the perfect party appetizer. And this Bacon Wrapped Turkey Breast is not just for Thanksgiving, it's seriously delicious year-round!
This Bacon Wrapped Pork Loin is a great recipe that's low carb and so easy to make. With only 15 minutes or prep time and 45 minutes of cook time, this recipe is on the table!
It makes enough to serve 8, perfect for weekend family dinners or Easter Sunday.
Not feeding 8 people? This balsamic pork loin is also great leftover. Slice it up and turn it into sandwiches for lunch. Or dice it up and turn it into a hash for breakfast!