Easy oven baked chicken is smothered in buffalo sauce and bbq sauce for a delicious dinner that takes almost no effort at all to make!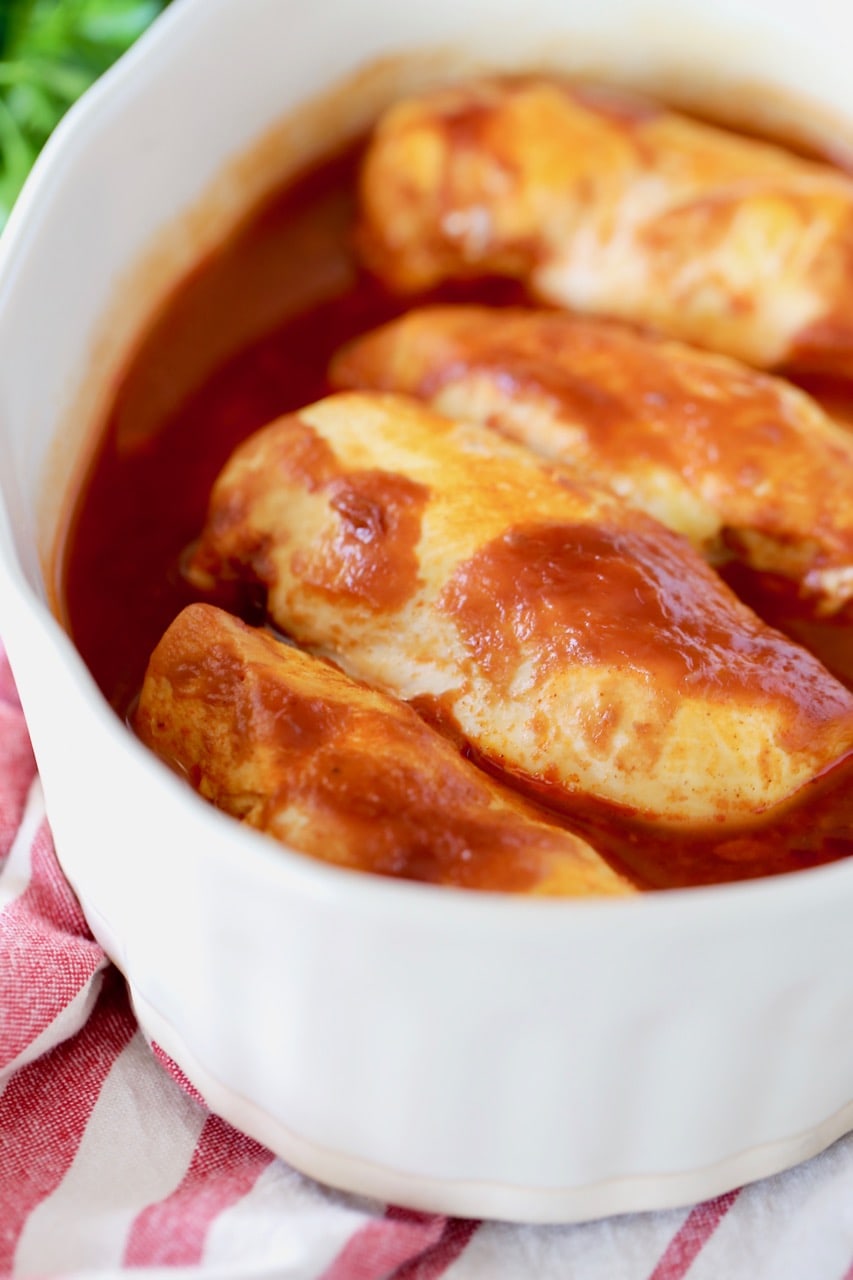 One of my families favorite easy dinners growing up was BBQ baked chicken and baked potatoes. It was so easy to pour bbq sauce over chicken and toss it in the oven with a few potatoes to make a dinner for the entire family in about 5 minutes.
Of course I added buffalo sauce to this easy family favorite, because that's what I do!
You can make an entirely "buffalo-ed" meal by adding Buffalo Blue Cheese Mashed Potatoes, Spicy Buffalo Macaroni Salad, Buffalo Potato Skins, Buffalo Mac & Cheese or Buffalo Cheddar Biscuits on the side of this BBQ Buffalo Chicken!