Friends and family have been raving about my Dad's famous homemade baked beans for decades! Now I'm sharing the simple recipe featuring bacon, brown sugar & his secret ingredient!
These Southern BBQ Baked Beans are easy to make in the oven, in a crock pot or on a smoker. They're the perfect side dish to go with Oklahoma Onion Fried Burgers or Melt-In-Your-Mouth Smoked Brisket!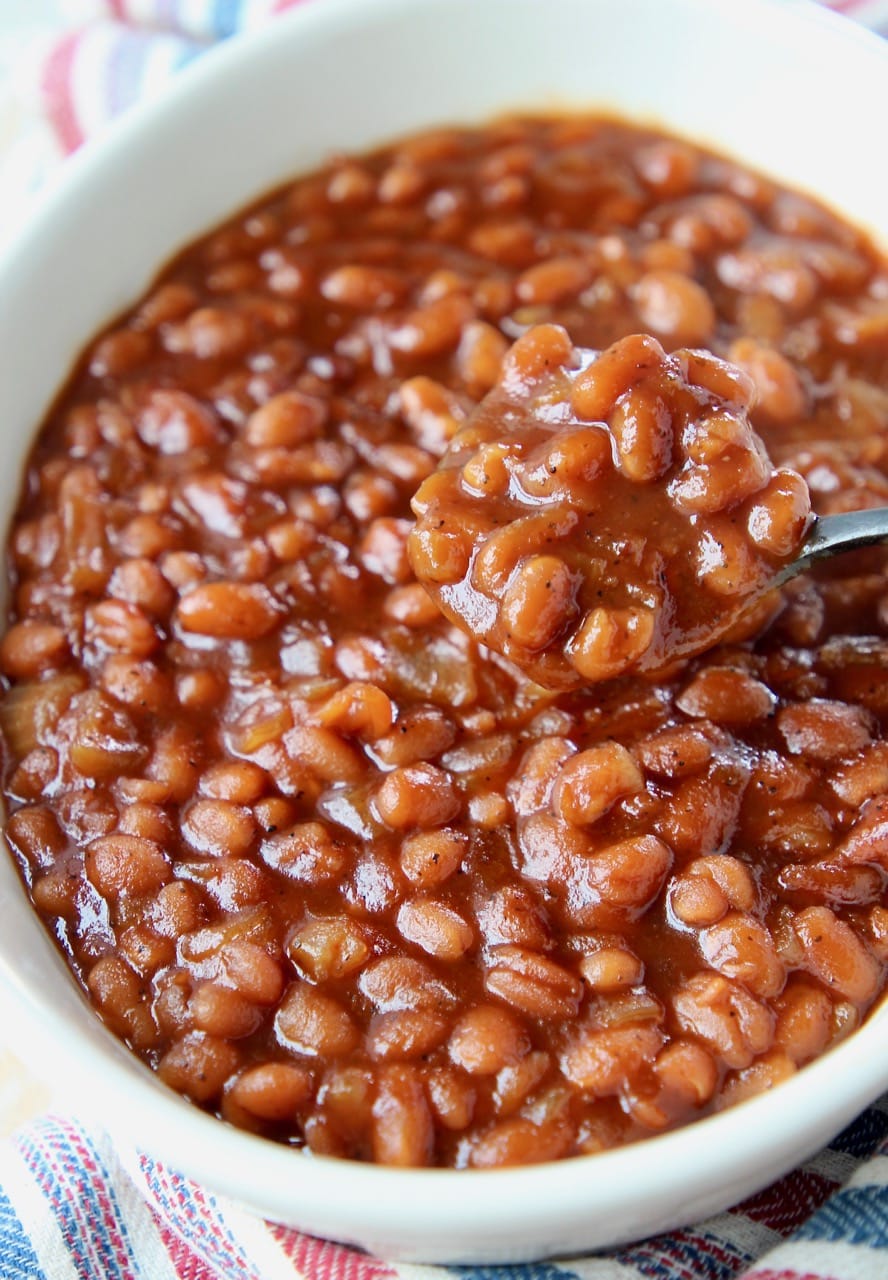 If you've ever been to a BBQ at my parents house in Oklahoma or my house in San Diego, there's a 99.9% chance you've tried my Dad's Famous Baked Beans. After dozens of requests for the recipe, I decided it was time I finally shared his recipe on the blog!
It's simple. Nothing fancy here. Just good ol' southern bbq baked beans!
His secret ingredient? Ground mustard! When cooked in the sauce of the baked beans it adds a delicious flavor to the dish.
This no-fuss recipe can be baked in the oven, cooked in a slow cooker or smoked on a smoker. Whatever is easiest for you, do that! If I'm making the beans to pair with a dinner like my Dad's Famous Captain Crunch Fried Chicken, I cook them in the oven.
When I'm hosting a party or BBQ, I toss them in the crock pot so that people can eat them throughout the party. If I'm outside smoking meats, I cook them in a cast iron dutch oven right on the smoker next to my meat.
This recipe serves 4-6 people but is easy to double or triple for a bigger group. I highly recommend making more than you think you'll need, because I'm telling you right now, people go crazy for these baked beans!