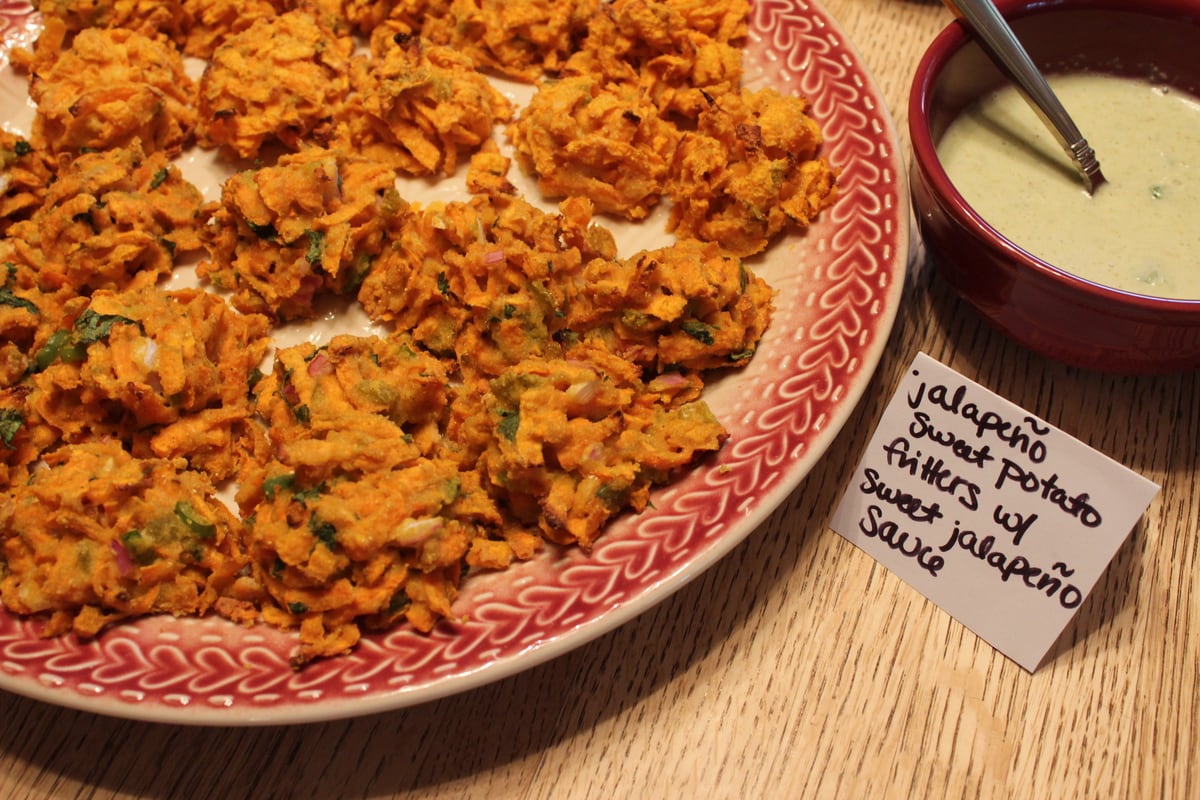 These bites of yumminess were another original blog recipe created for my Memorial Day Weekend BBQ!
My Mom loves sweet potatoes and Dad loves jalapeños, so I combined the two into a healthy baked fritter recipe!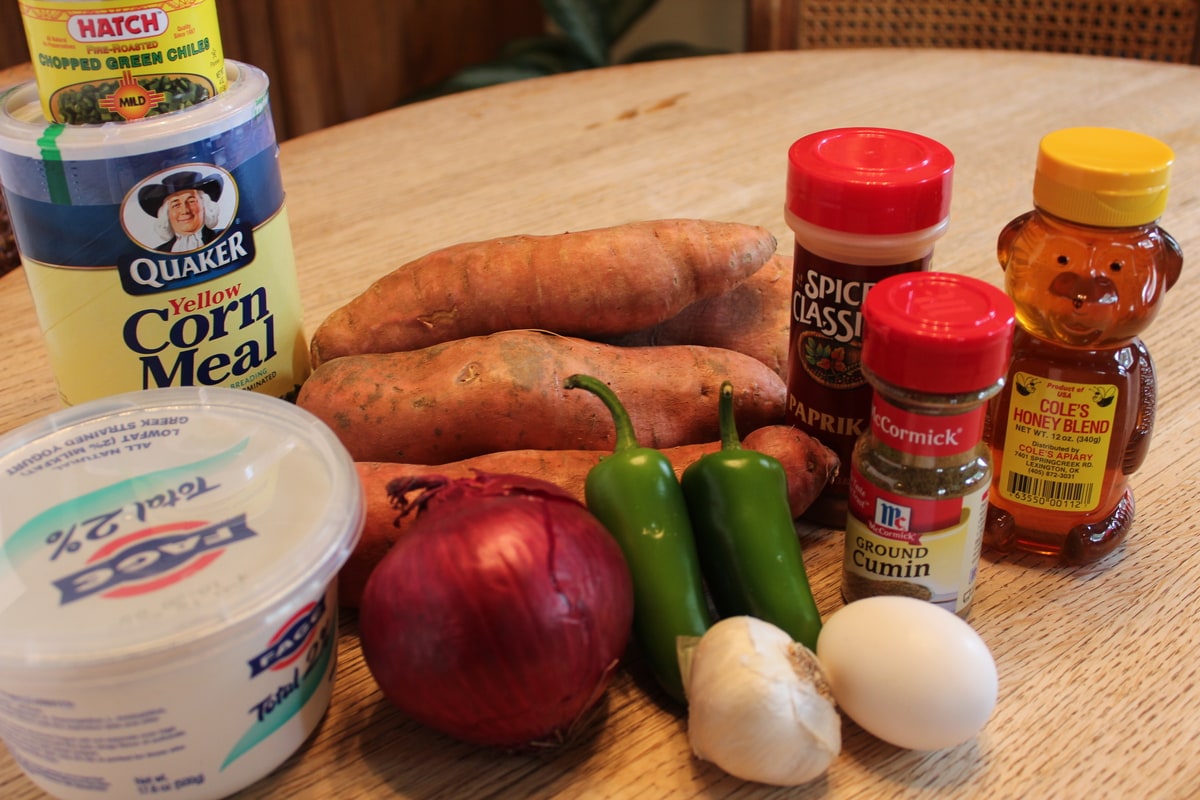 Ingredients
2 large sweet potatoes
1/2 red onion (finely chopped)
1 jalapeño (de-seeded and chopped)
2 garlic cloves (crushed)
2 tbsp chopped cilantro
4 oz can green chilies
1/2 tsp cumin
1 tsp paprika
2 eggs
1 cup greek yogurt
1 cup corn meal
Start by peeling and grating the sweet potatoes.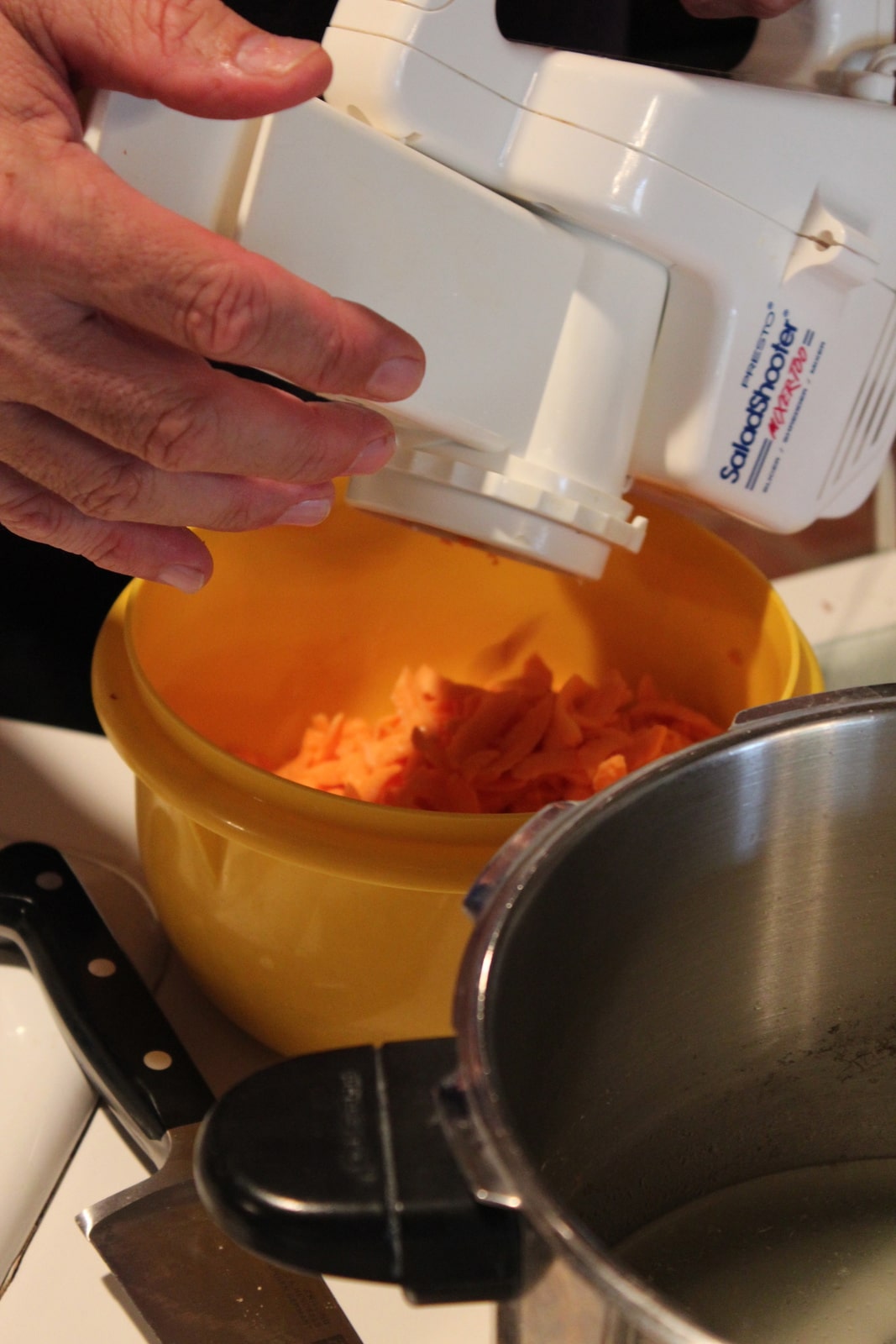 We used a salad shooter, but you could also use the large holes on a hand grater.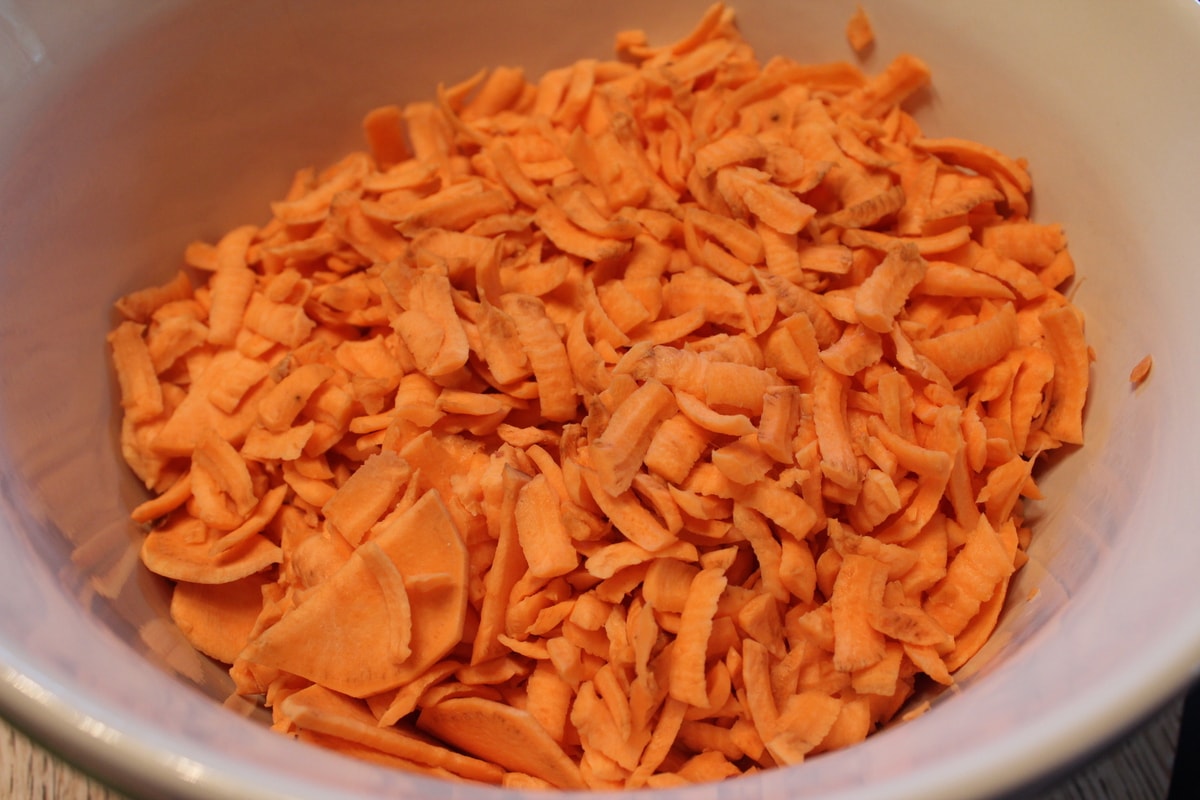 Once the potatoes are shredded, chop the onions, jalapeños, garlic and cilantro then add to the bowl.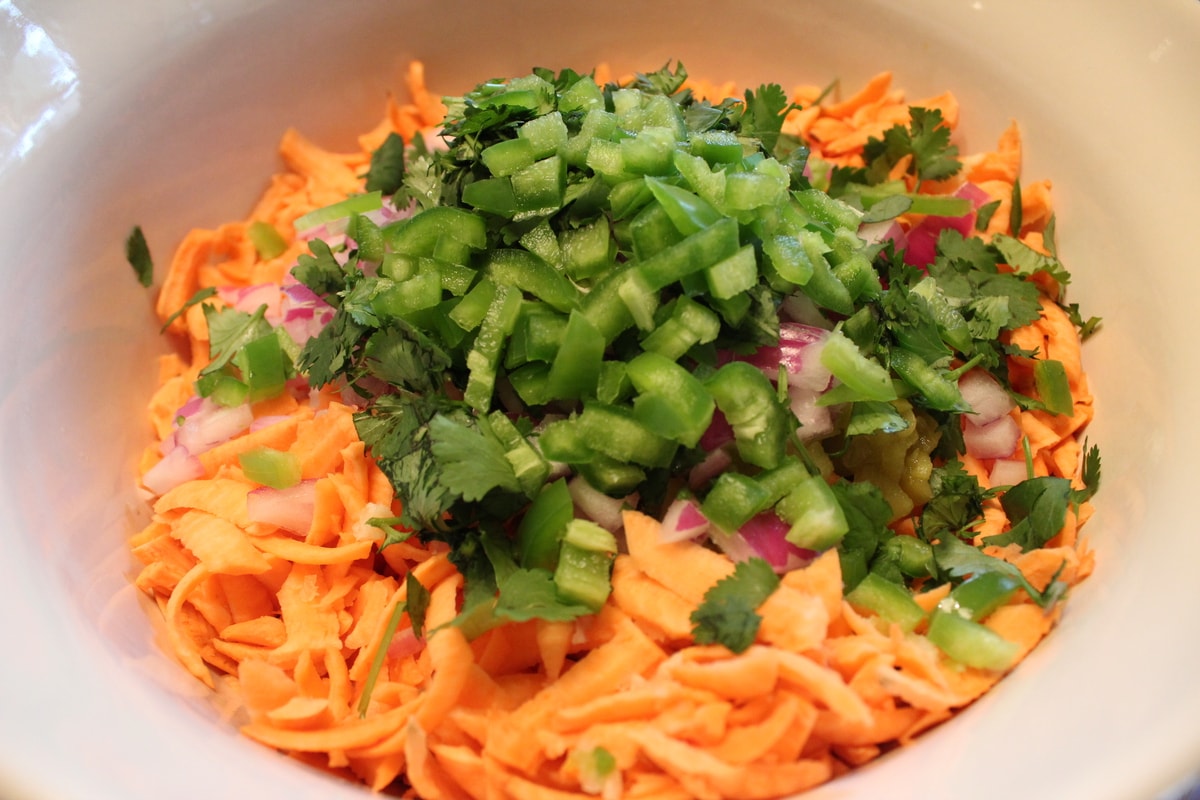 Add the green chilies and top with the paprika and cumin, mix well.
Then add the eggs, greek yogurt and cornmeal to combine.  Use your hand to form the mixture into small balls.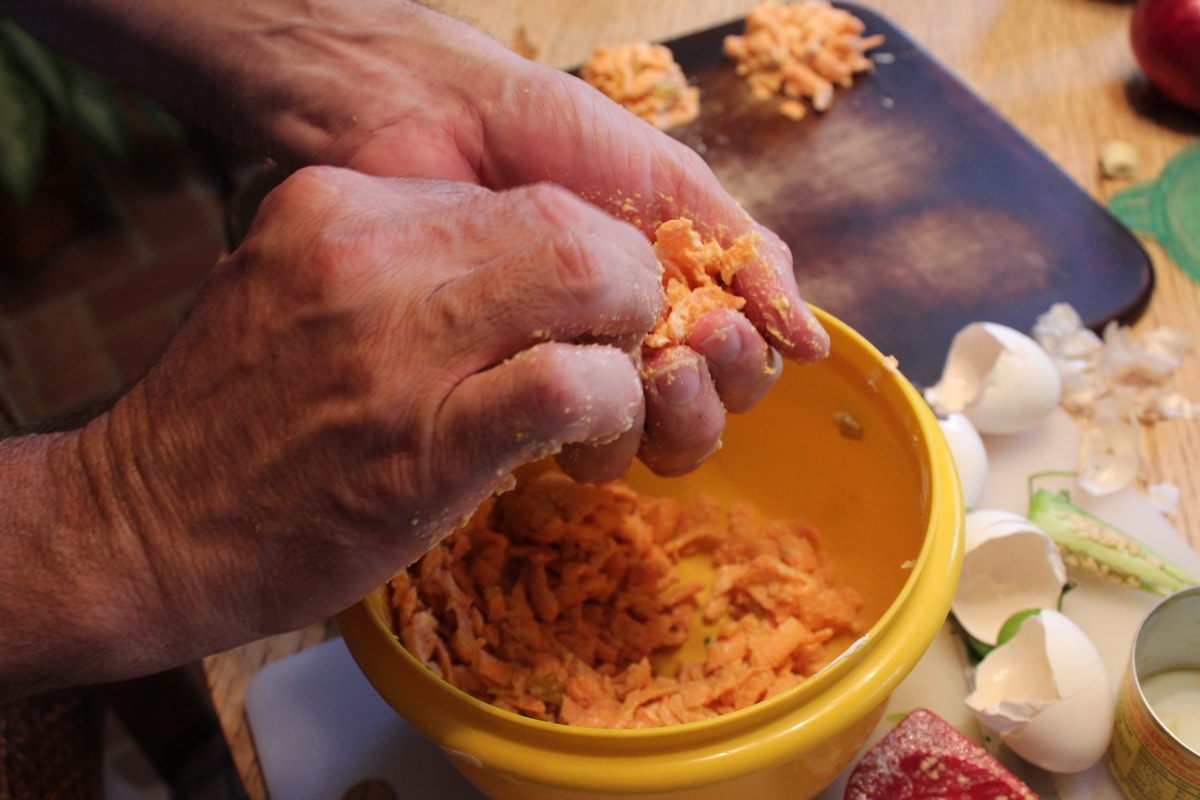 Place onto a baking sheet and in the oven at 375° for 30-35 minutes.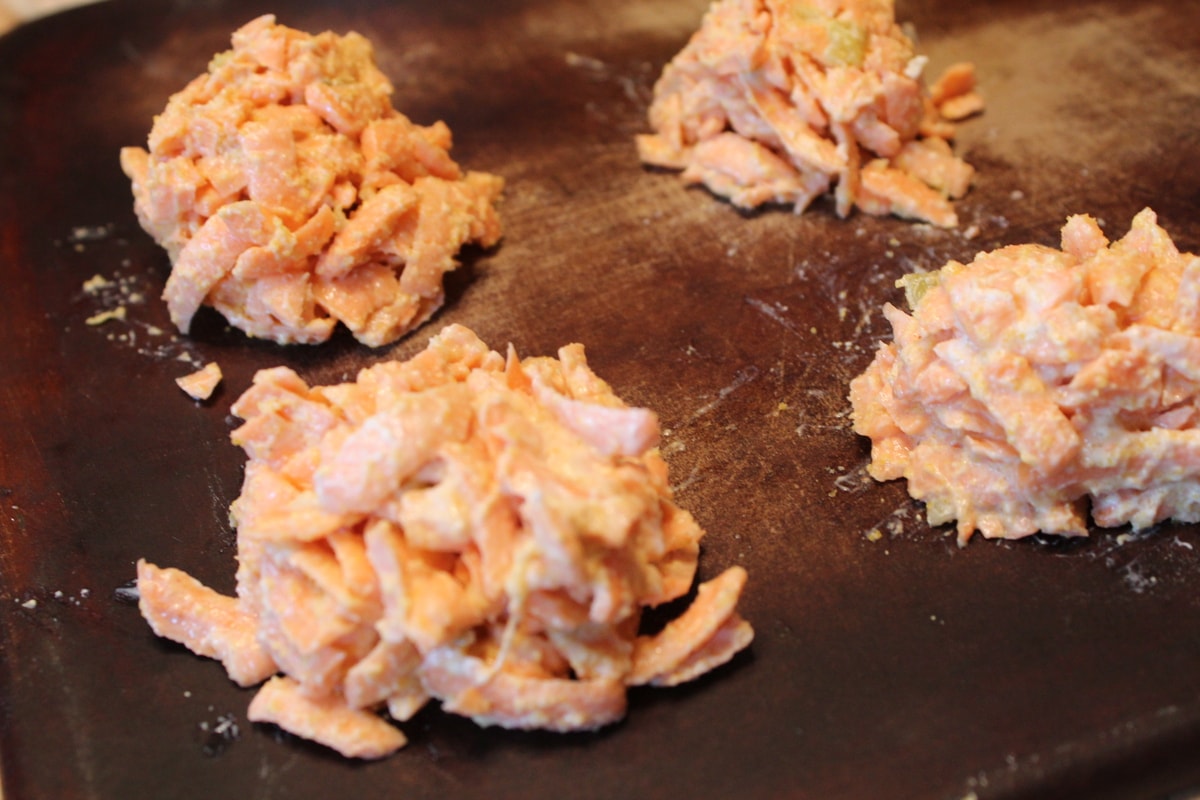 Remove from oven and place onto a serving dish.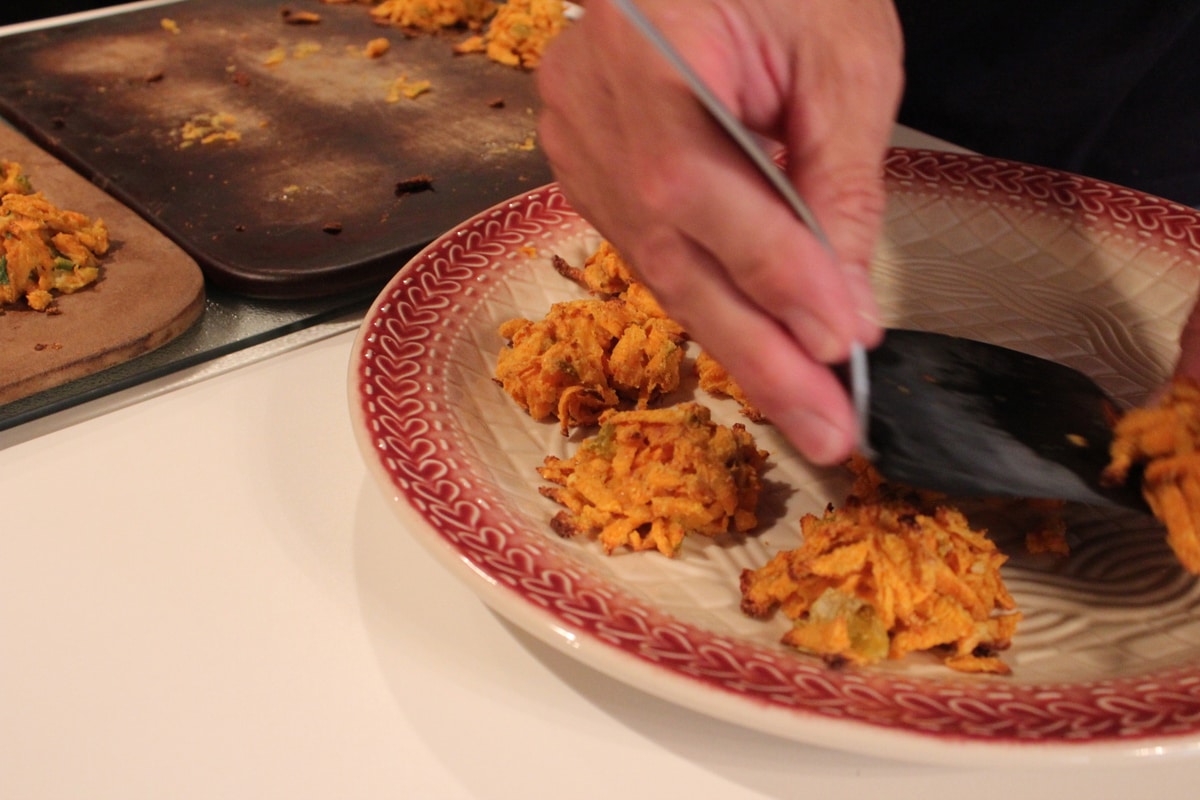 I served them with the Sweet Jalapeño Sauce from my Mexican Chorizo Meatball recipe.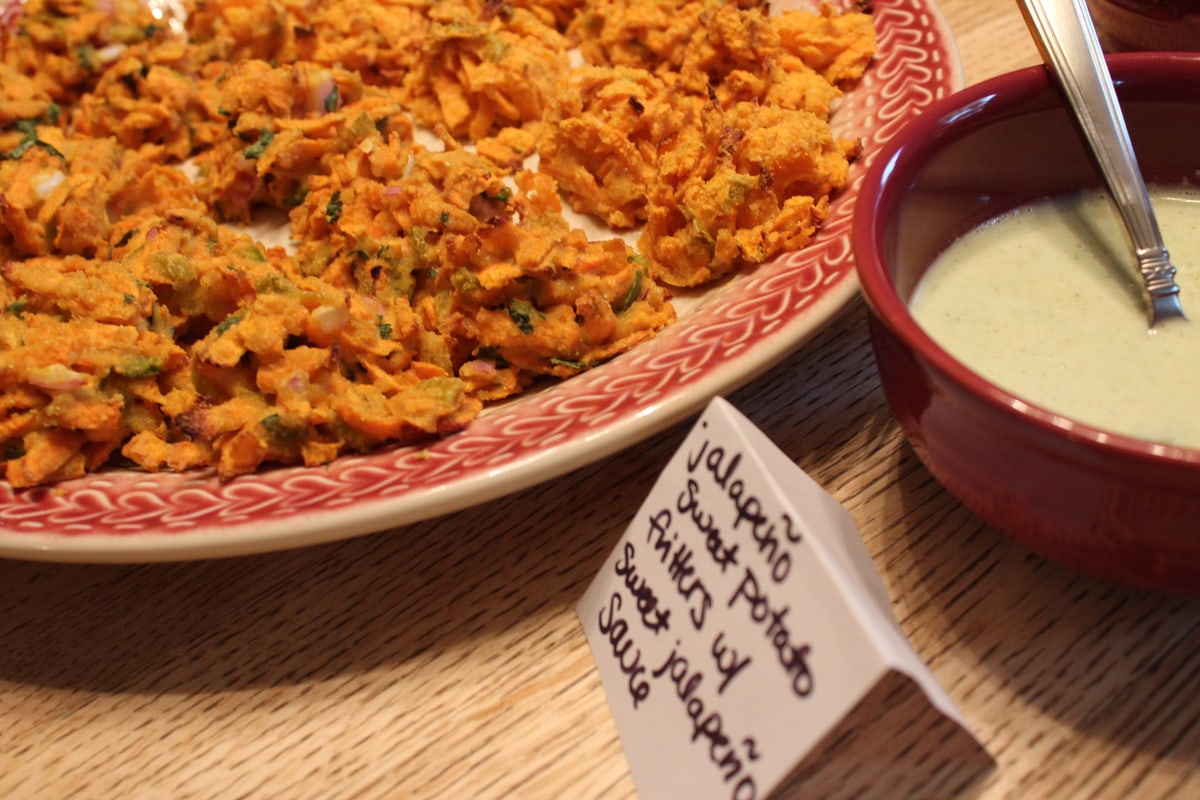 These were a huge hit at the party and perfect if you are looking for a healthy potato side alternative to french fries!