Roasted red peppers and spicy chorizo add a ton of flavor to this baked mac and cheese recipe, easy to make for dinner tonight in under 45 minutes!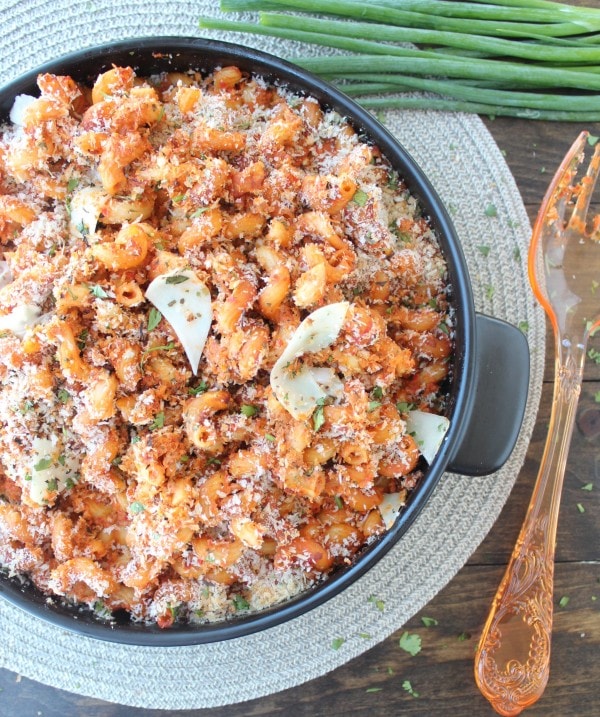 This dish is dedicated to my Facebook friends.
A couple of weeks back as I was planning out new recipe ideas for October. I asked my Facebook friends which new recipe they would like to see on the blog and there was an overwhelming response for Red Pepper Chorizo Baked Mac and Cheese.
And I can't say I blame them! It's super flavorful cheesy pasta deliciousness, what's not to love?
Roasted red peppers, good, chorizo, good, mac and cheese, good!