This creamy, dreamy Baked Spaghetti recipe is tossed in a cheesy, BBQ sauce with shredded chicken & crispy bacon for a delicious meal made in under an hour!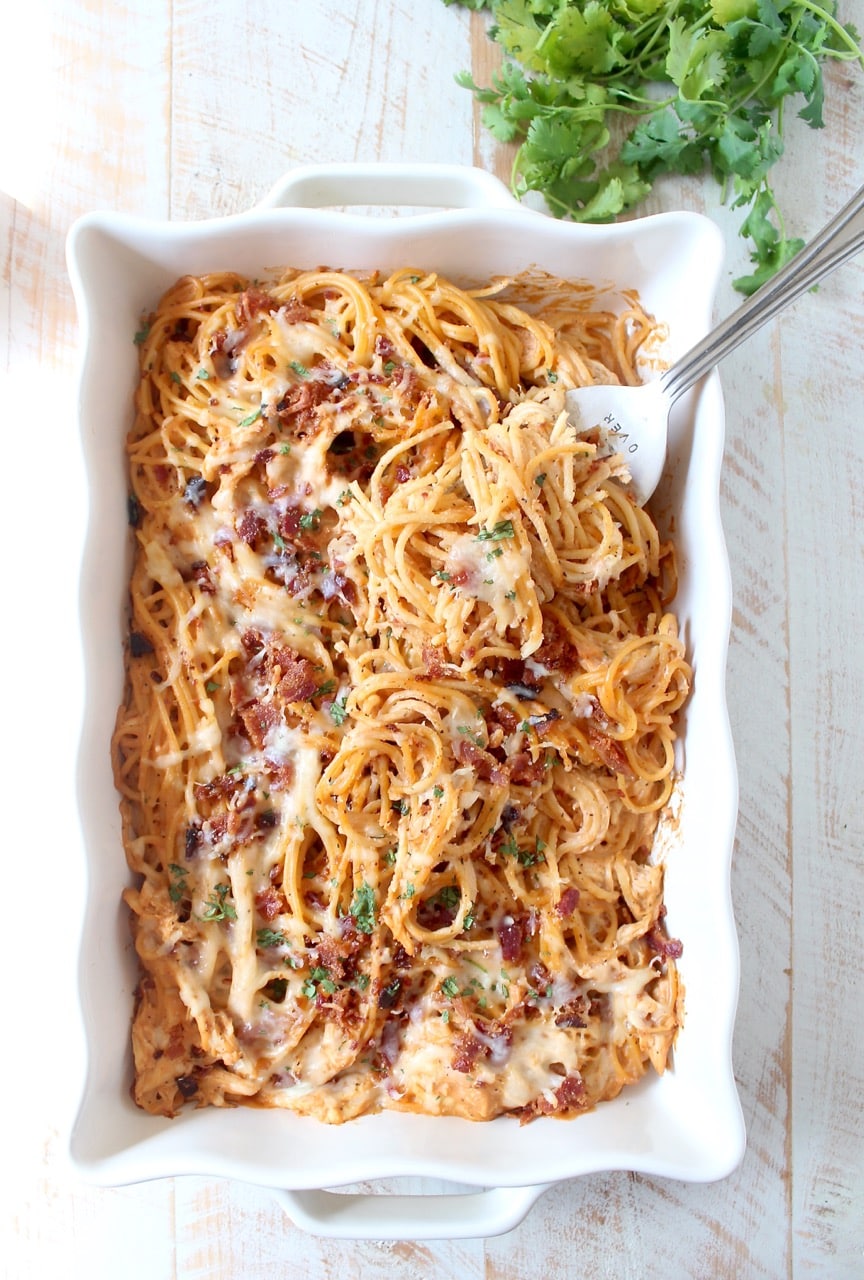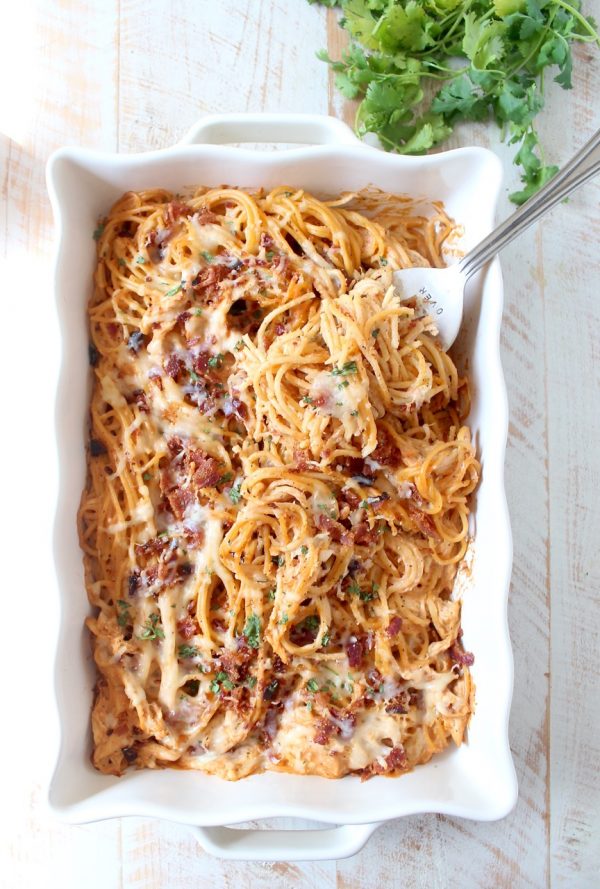 Thank you to Vons for sponsoring this post!
On a day to day basis, there's a good chance you'll find me in one of two places, in the kitchen or at the grocery store. Fitting, since I'm a food blogger and all! 😉
Sometimes I go to the grocery store and get straight to business, I could pretty much navigate my local Vons with my eyes closed and get everything I need. I always joke that if Supermarket Sweep were still a show, I'd win every time!
Other times, I just peruse the aisles of Vons looking for new recipe inspiration. That's why I'm so excited to announce that I've partnered up with Vons to do just that!