Homemade fresh basil flatbread is easy to make and the perfect crispy base for a flatbread pizza to top with your favorite ingredients for lunch or dinner!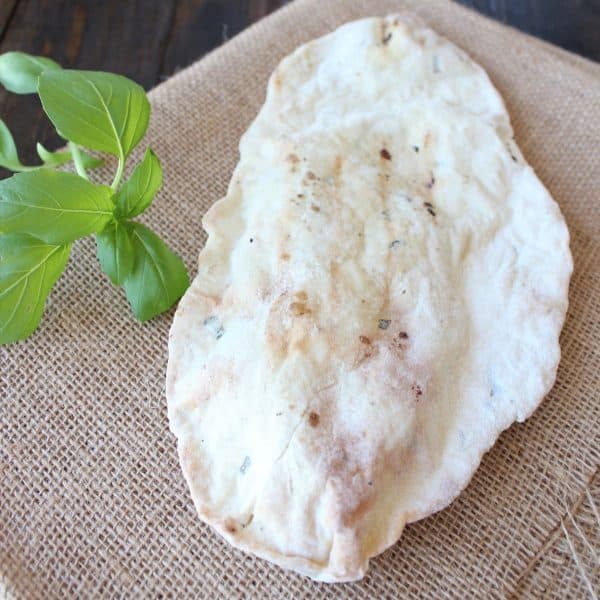 I love making my own homemade pizza dough, so I figured it was about time I made my own flatbread as well!
Flatbread is the thin and crispy sibling of pizza that is perfect for topping with a number of delicious ingredients!
I made this homemade basil flatbread as the base for my Grilled Peach Flatbread with Goat Cheese and Balsamic Reduction. The result was crisp perfection!