Brisket Tacos are slow cooked in a smokey chipotle rub and stout beer, shredded and served in tortillas with Roasted Corn Salsa & Creamy Chipotle Sauce.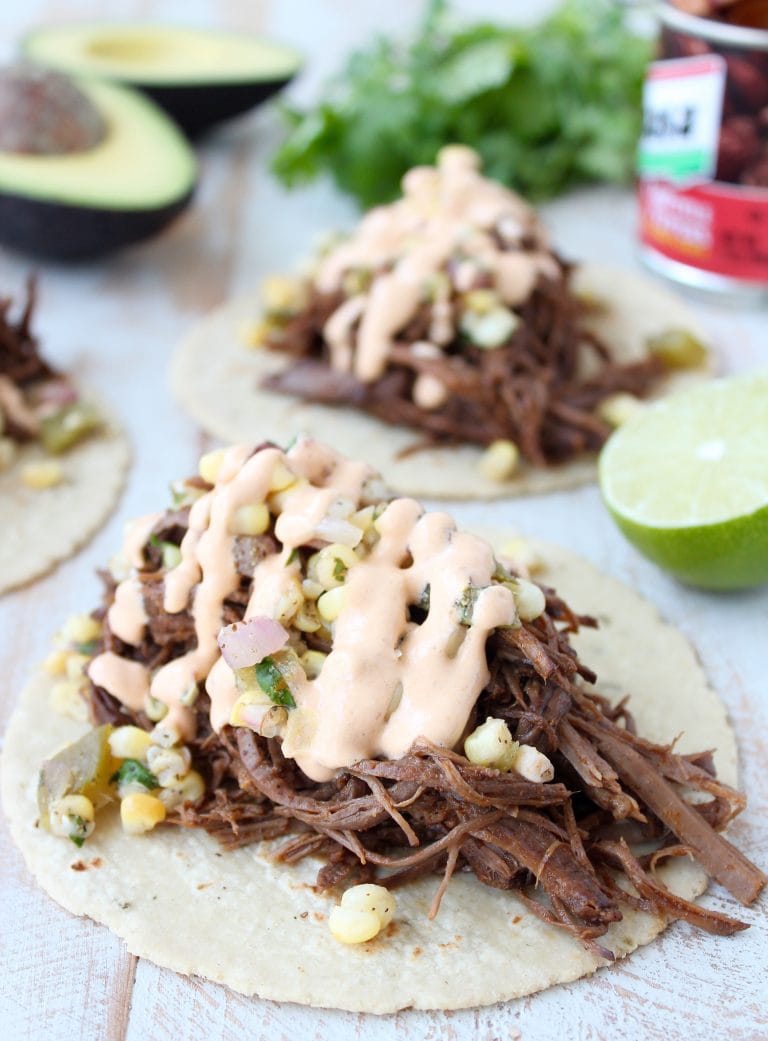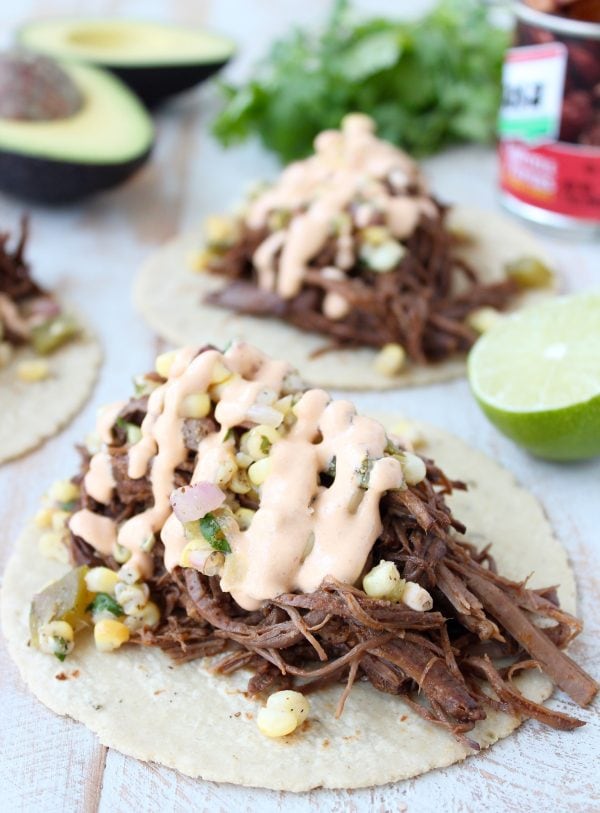 Oh hey there! Happy Taco Tuesday!
I recently asked my Facebook friends to share the first thing they thought of when they thought of my blog, and one of my friends said TACOS!
I had to laugh, because it is totally true, I do share a lot of taco recipes! From Chipotle Honey Pulled Pork Tacos to Carne Asada Tacos to Buffalo Cauliflower Tacos, my love of tacos runs deep! And this new recipe for brisket tacos is definitely going to become a new favorite!