This healthy, vegan Energy Boosting Berry Banana Smoothie recipe is a delicious drink, that will also help perk you up in the morning or afternoon!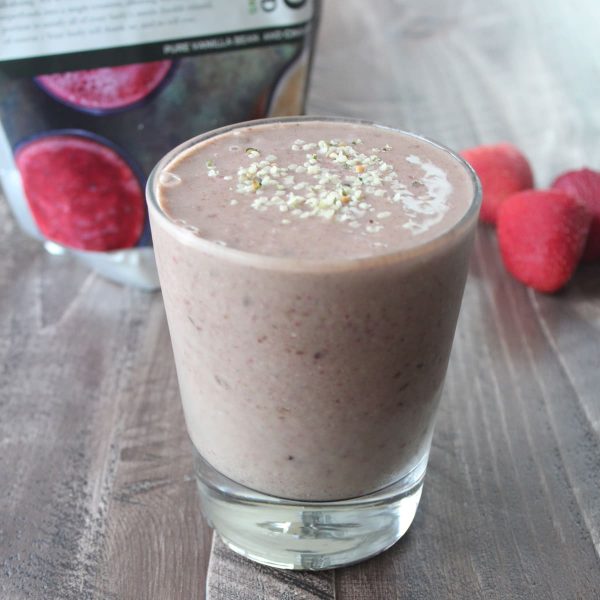 Today's post is sponsored by Beaming.
I know that the winter months can be tough. It's cold and dark in the mornings, making it much more difficult to wake up. That's why I'm here to bring you an energy boosting banana smoothie to start your day!