This delicious recipe for Sea Salt Blondies combines a sweet dessert with a pinch of salt for a scrumptious treat by itself or part of an ice cream sundae!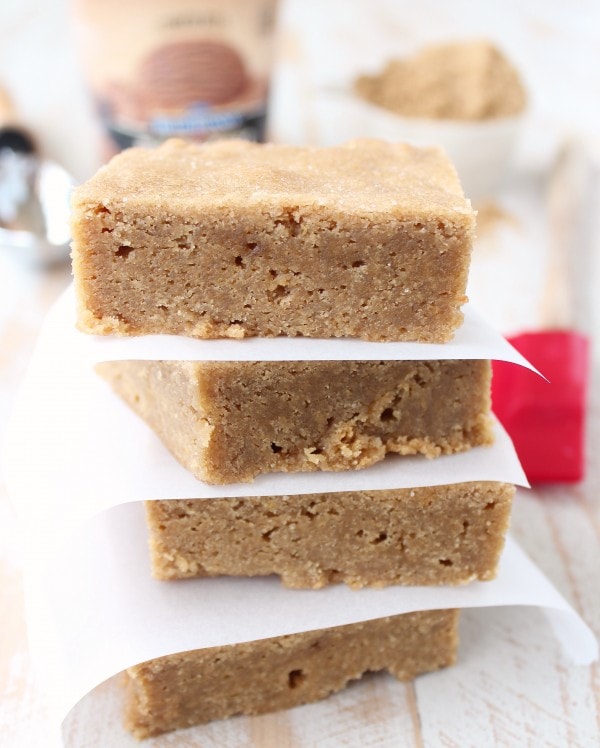 It's official y'all, I'm Stagecoach bound, and I'm taking the blondies with me!
That's right, for the next 4 days I'll be camping out, grilling burgers, and listening to some of the best country music by Luke Bryan, Sam Hunt, Eric Church and Carrie Underwood!
I've wanted to go to Stagecoach for years. (For those that don't know, it's the country music version of Coachella, way more up this Oklahoma girls alley!) I've never had the opportunity to go until this year. Kurt and his friends have been camping out and attending the country music festival for 3 years, so I hopped on board. Of course, they immediately put me in charge of the food!