Balsamic blueberries, creamy goat cheese, crushed pistachios and fresh basil are combined in this delicious goat cheese crostini recipe!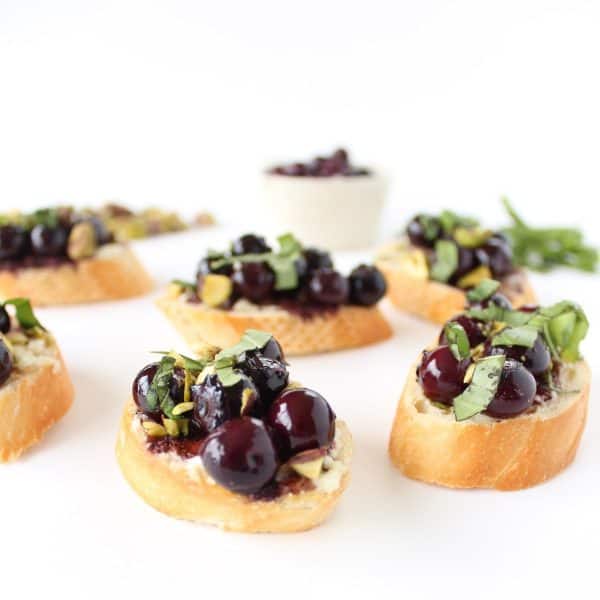 Each week I get a ton of new recipe inspiration at my local farmers market.
You can read all about my Saturday morning farmers market ritual in my post from last week, which includes an amazing recipe for a Beet and Burrata Tart!