Fresh blueberries and almond extract are added to my Grandma Meme's easy pound cake recipe for one seriously delicious dessert!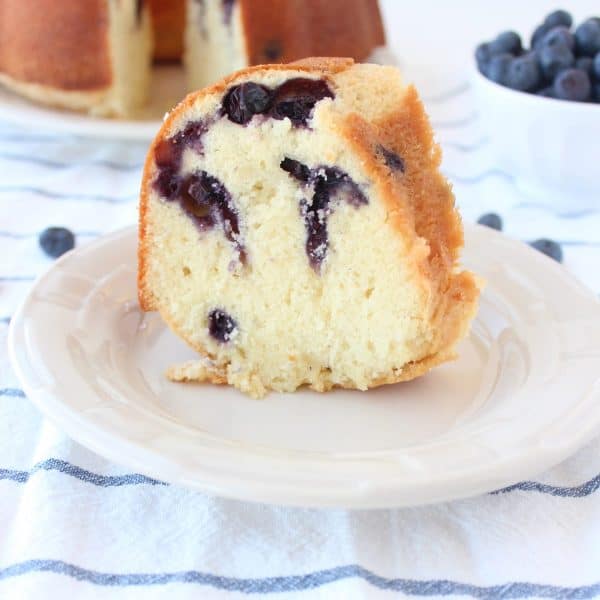 One of my Grandma Meme's go-to dessert recipes when I was a little girl was pound cake.
I can picture it right now, sitting in it's covered glass cake stand on the middle of her kitchen table.
Growing up in Oklahoma, my grandma was the kind of grandma that didn't just make dessert for special occasions. Well unless you consider every meal a special occasion, which I do because eating is pretty much my favorite thing!
We had milkshakes and cookies and cakes and pies. Oh the life of a child growing up across the street from a southern grandma. Oh yes, it was so good!