Brazilian Brigadeiro is a traditional chocolate truffle from Brazil, this recipe adds creamy hazelnut spread and is rolled in crushed hazelnuts.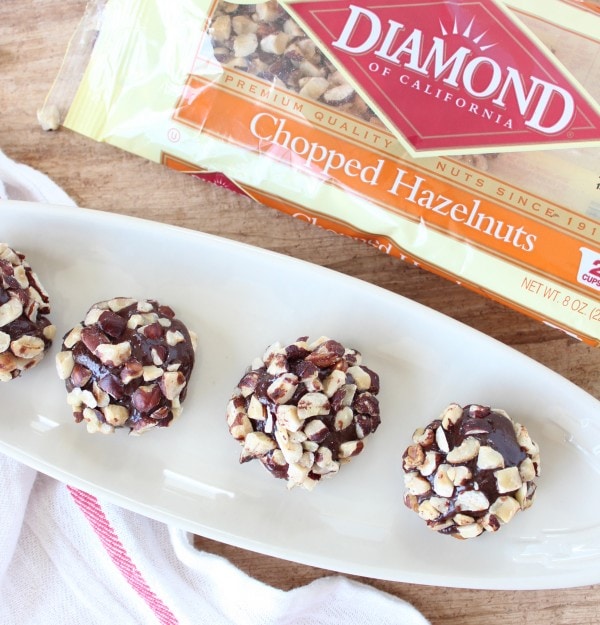 As many of you are probably aware, the World Cup begins in Brazil in just two weeks!
To prepare for the event, I made a traditional Brazilian treat with my own little twist!