The classic bacon, egg and cheese breakfast sandwich is given a delicious twist with the addition of flavorful pesto in this tasty breakfast recipe.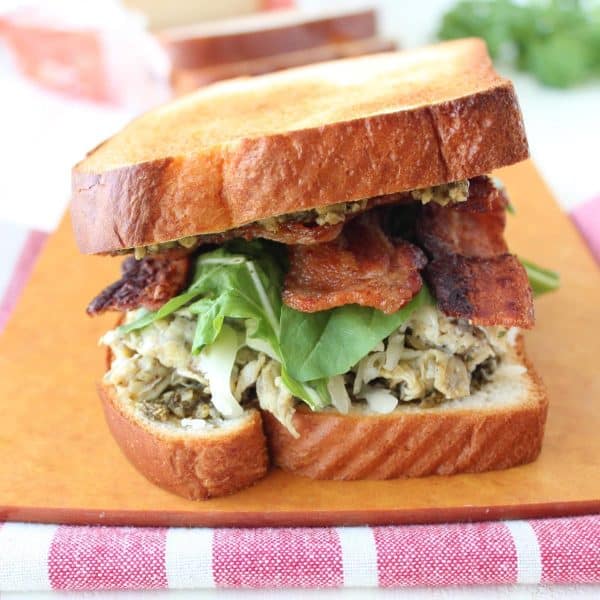 My mornings usually go a little something like this, open the fridge, figure out what's in the fridge that I can toss in with my eggs, then prepare some kind of scramble, breakfast sandwich or breakfast burrito.
On one fateful morning, I saw basil pesto sitting in the fridge and decided to dollop it on top of my morning scramble, from then on, I was hooked!
Pesto + eggs = one of the most delicious combos ever!