This gluten free breakfast strata recipe is filled with delicious Italian ingredients including fresh basil, prosciutto and parmesan cheese!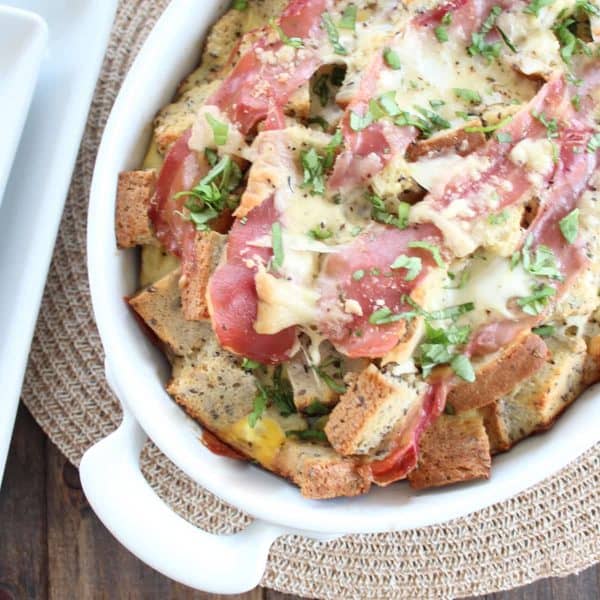 My heart pitter-patters a little faster every time I hear the words "prosciutto and parmesan" together!
The combination of these delicious Italian ingredients is an all time favorite on their own. Combine them with gluten free whole grain bread, fresh basil and garlic in this gluten free breakfast strata and I'm totally obsessed!