Let's take a stroll down memory lane and check out the Top 17 delicious new recipes of 2017 on the blog, featuring everything from buddha bowls to cinnamon rolls and tacos to pasta!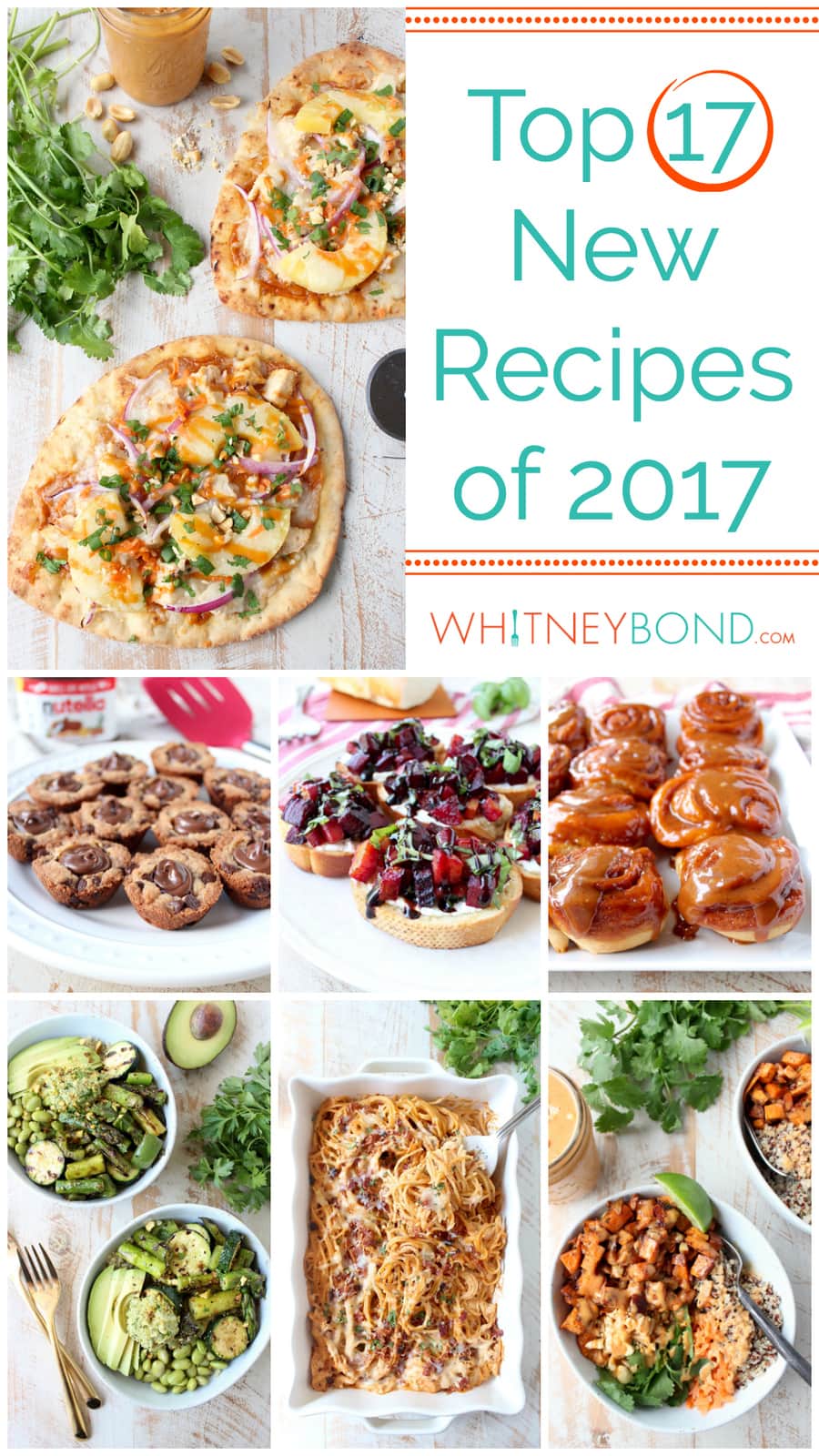 This is my favorite time of the year, it's the holiday season and the end of the year, a time to reflect back on the past year and look forward to the year ahead!
I started the tradition a few years ago of counting down the top new recipes from the year on my Instagram page and this year I decided to turn it into it's very own blog post!
I love looking back each year and seeing which new recipes of the year really took off and grabbed the attention of my readers. I definitely take into consideration these popular recipes from the past year when planning for the new year ahead.
There were a few themes this year, bowls were big, from buddha bowls to zoodle bowls, everyone is loving the new bowl recipes (and the old bowl recipes as well, my Bruschetta Grilled Chicken Zoodle Bowls video has been viewed over 4.1 MILLION times on Facebook!)
Other popular trends this year included sweet treats, recipes with buffalo sauce and easy pasta recipes, all things I love as well!