There's no doubt in my mind that if you have ever read this blog, you've stumbled across a recipe or two containing buffalo sauce!
The one recipe that you will not run into on the site is buffalo wings. Nothing against the bar favorite, I just like to keep my buffalo sauce recipes new, innovative and wingless (less mess!)
These are my top 7 Wingless Buffalo Sauce Recipes, just in time for Super Bowl Sunday!
1. Buffalo Pickle Chips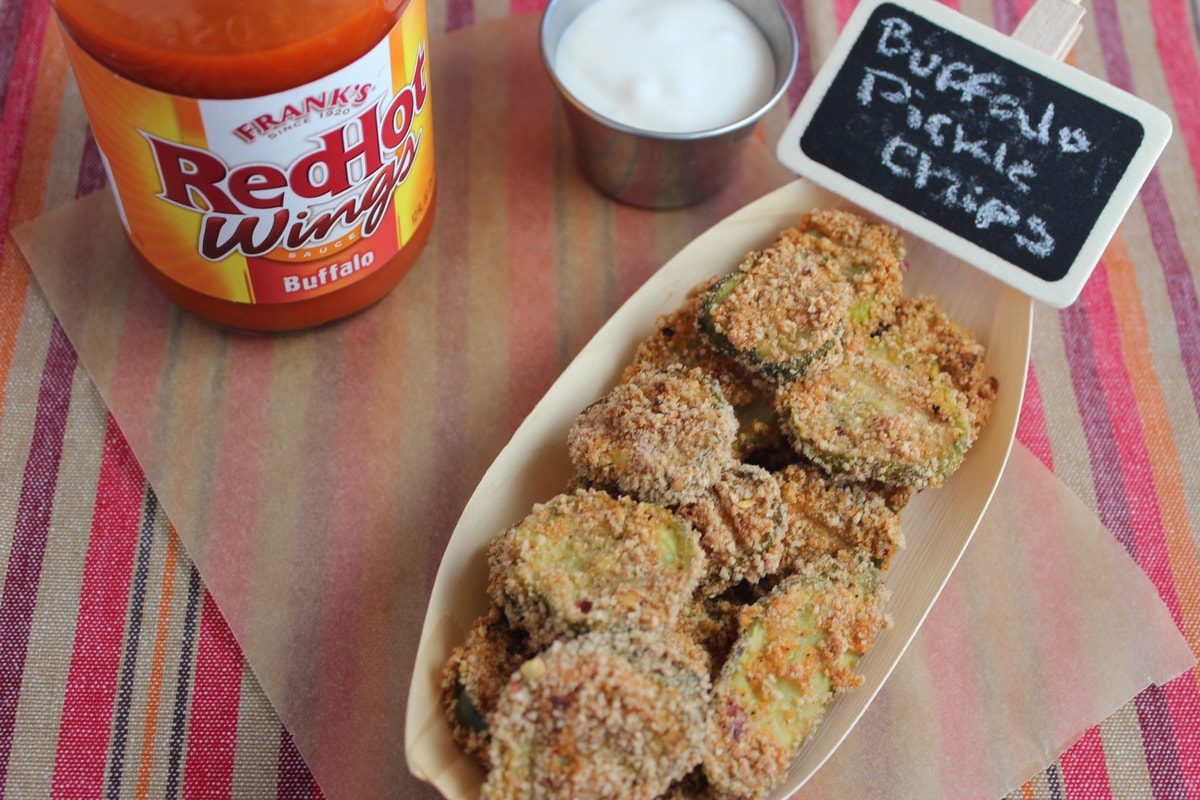 2. Mini Buffalo Chicken Pot Pies
3. Buffalo Chicken Burgers
4. Buffalo Macaroni Salad
5. Buffalo Artichoke Dip
6. Buffalo Chicken Cheesy Penne
7. Buffalo Blue Cheese Stuffed Chicken