Grilling tomatoes & kale puts a totally new twist on a traditional kale salad, it's vegetarian, gluten free & perfect as a summer side dish or entree!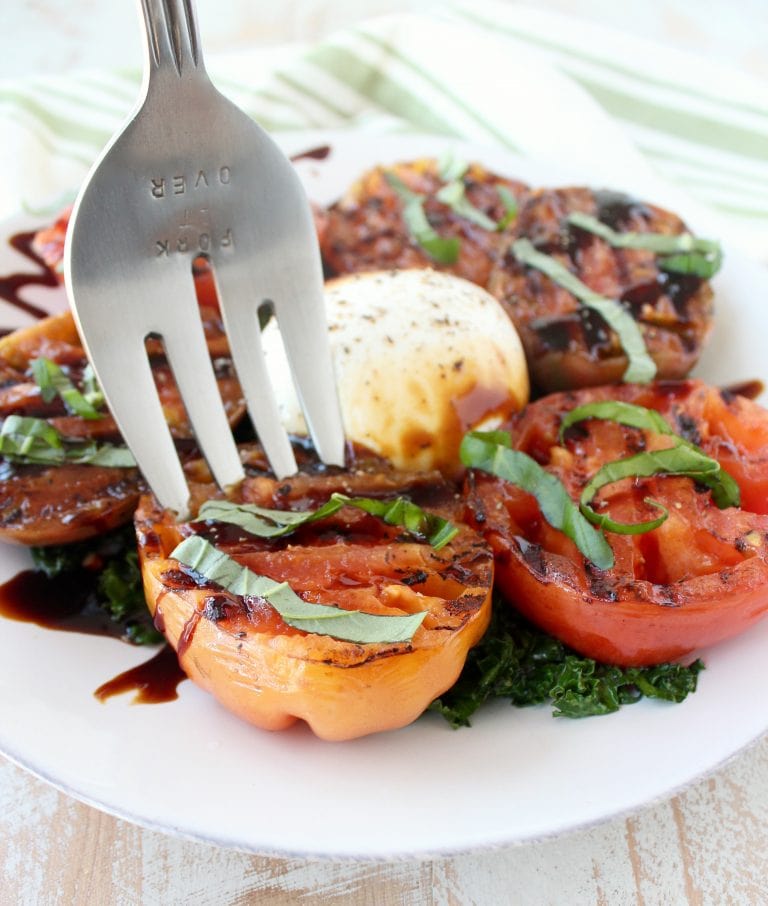 Since it's summertime and all I want to do is grill everything, that's exactly what I did this week!
From Caribbean Jerk Meatballs to Korean BBQ Grilled Salmon (I seriously can't stop eating this dish!) to this Grilled Tomato & Kale Salad recipe, it was a grilling kind of week at my house!