Roasted butternut squash and cranberries give a burst of flavor to this slow cooked gluten free cornbread stuffing recipe!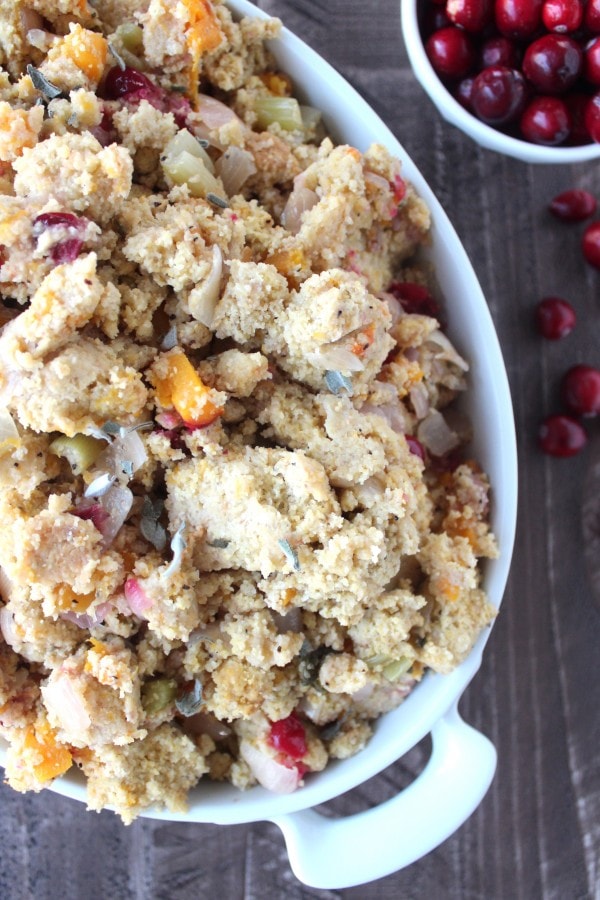 Although technically "Thanksgiving Week"on the blog ended last week, I had to throw in one more bonus Thanksgiving recipe before the big dinner!
And what a bonus it is! If you've been looking for the perfect gluten free stuffing recipe, look no further!