This seriously scrumptious Cajun Chicken Pot Pie Recipe is a slightly spicy and totally delicious twist on traditional chicken pot pie!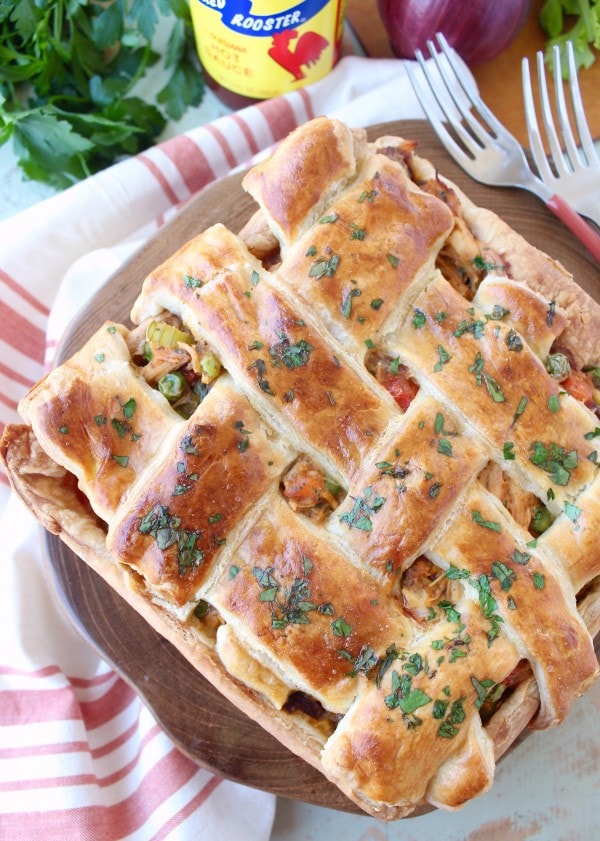 Yesterday was the 6 month anniversary of my first date with Kurt!
Over the last 6 months we've traveled through two countries, multiple states and several cities, we've attended an Elite Eight basketball game, beer festivals and music festivals, spent holidays together and overall, just had a whole lot of fun!
While I love everything we do together, I still have to say that one of my favorite things is cooking for him!
The first meal I ever made him was Three Cheese Manicotti with Italian Sausage Marinara. I had been taking notes since our first date of the things he liked and he mentioned that manicotti was his favorite meal, ricotta was his favorite cheese and how much he loved Italian sausage. I combined all of these things into what is still his favorite dish that I cook for him!