Grilled sausage, potatoes and peppers are combined in this delicious summer bowl recipe! It's easy enough to make for a weeknight dinner, great for a BBQ or perfect to take on your next camping trip!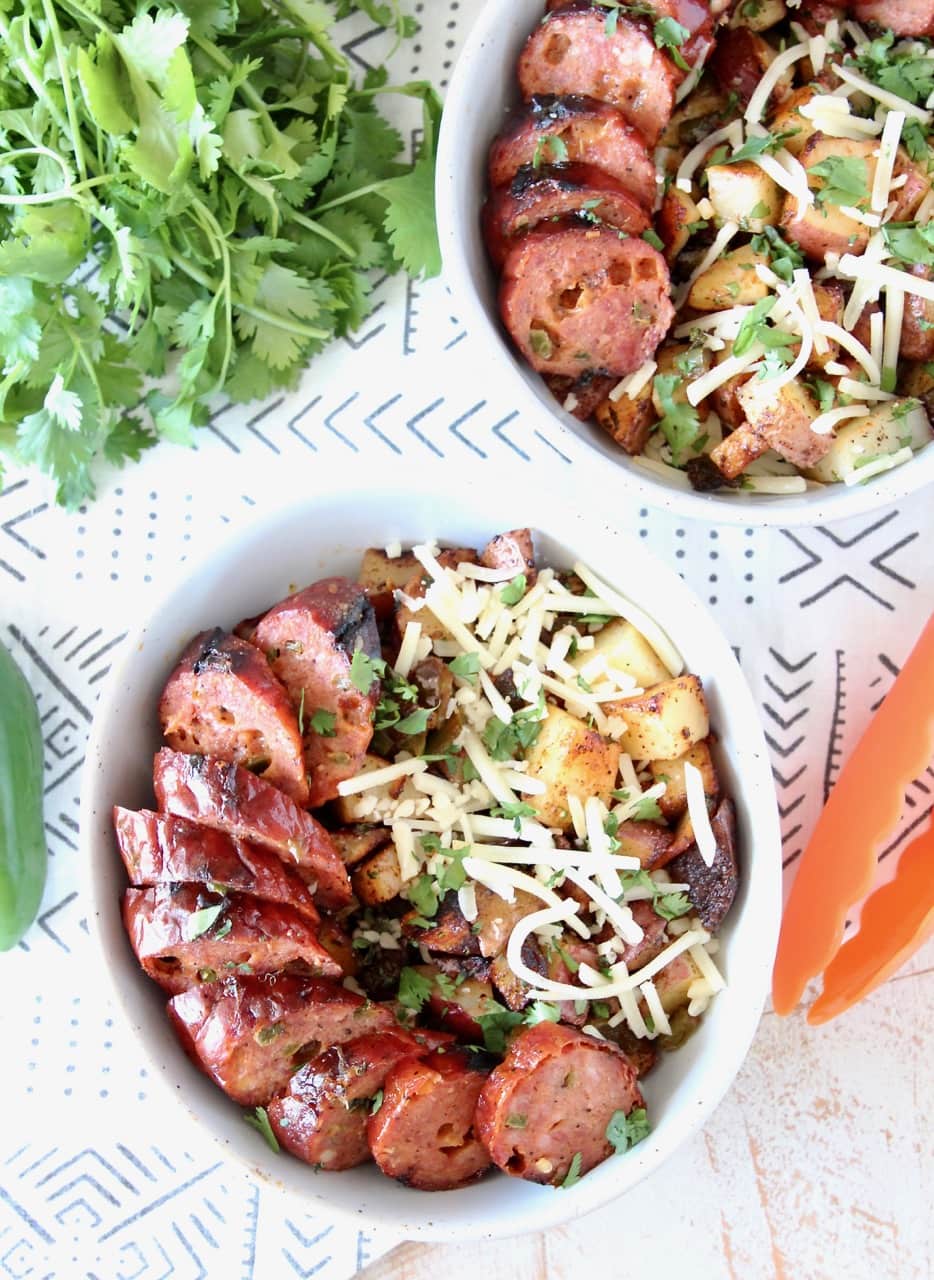 Thanks to Mighty Spark Food Co. for sponsoring today's post!
Aw grilling season, my favorite time of the year! There's barely a night that goes by from Spring to Fall where I'm not tossing something on the grill for dinner.
One of my favorite new discoveries this grilling season is Mighty Spark Food Co's Jalapeno Cheddar Sausage. It is so juicy, flavorful and bursting with jalapenos and cheddar!
Since I can't deny a good bowl recipe, (see: Bruschetta Grilled Chicken Zoodle Bowls, Veggie Fajita Rice Bowls, Thai Peanut Sweet Potato Buddha Bowls… and the list goes on!) I decided to add the classic combination of grilled sausage and peppers to a tasty new bowl recipe!