Chicken breasts are tossed in a basil pesto marinade, then grilled to perfection and topped with grilled tomatoes and fresh mozzarella cheese in this easy, healthy & totally delicious grilled chicken sandwich recipe!
Pair it with a glass of Grilled Strawberry Lemonade and finish the meal with Grilled Berry S'Mores for a seriously scrumptious meal on the grill!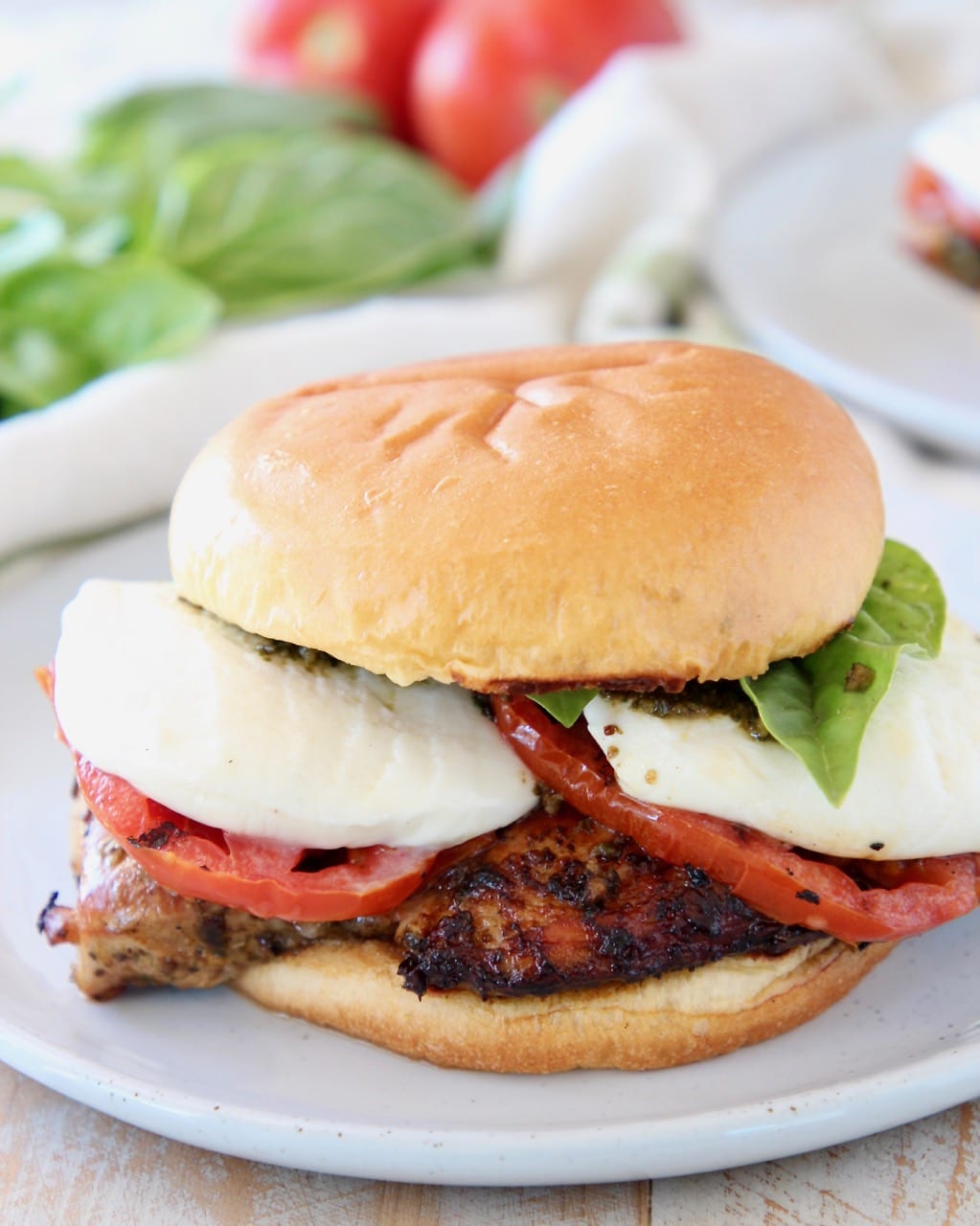 Chicken is one of my favorite things to toss on the grill! From chicken skewers, like these popular Chipotle Lime Chicken Fajita Skewers, to meatballs, like these Caribbean Jerk Chicken Meatballs. There's also the option of marinating chicken breasts and tossing them right on the grill, which is what I did in this recipe!
The marinade for this recipe is basil pesto. It's easy to make my homemade version or just pick up a jar at the store. If you're buying store-bought, I highly recommend looking in the refrigerator near the deli section of the grocery store.
You can usually find fresh, refrigerated pesto in this section that's much better than the stuff in jars near the pasta sauce. Some grocery stores even make their own pesto fresh daily!
After tossing the chicken in the pesto, simply grill it up, then top it with grilled tomatoes and fresh mozzarella cheese. Place it on a bun with more pesto and fresh basil leaves and you've got a seriously delicious grilled chicken sandwich in just about 30 minutes!