Gluten free cashew chicken is marinated in a delicious Thai chili sauce, then coated in crushed cashews & baked into sweet, spicy, crunchy chicken bites!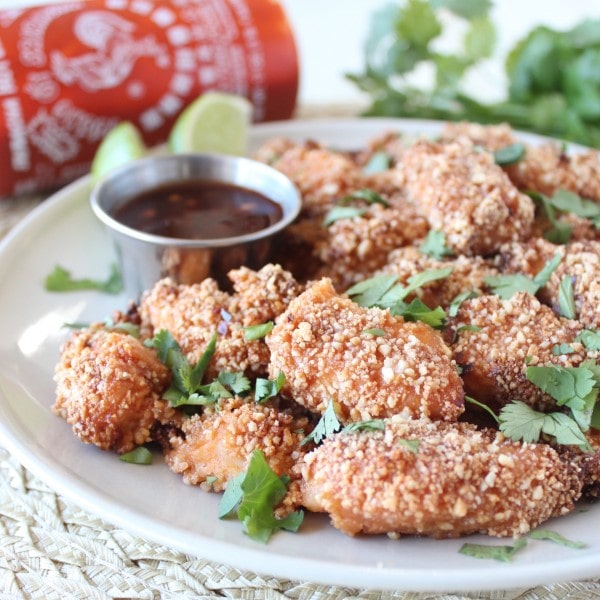 While visiting my brother in Washington D.C. about a month ago, he put in a request for a couple of new recipes.
One of those requests was for a new recipe using Trader Joe's Cashew Meal. He and his girlfriend Liz love using the cashew meal in another recipe they found online and wanted a new recipe that incorporated the ingredient.