The best vegetarian enchiladas ever combine two cheeses, corn & deliciously creamy avocado sauce for a mouth watering meatless Mexican recipe!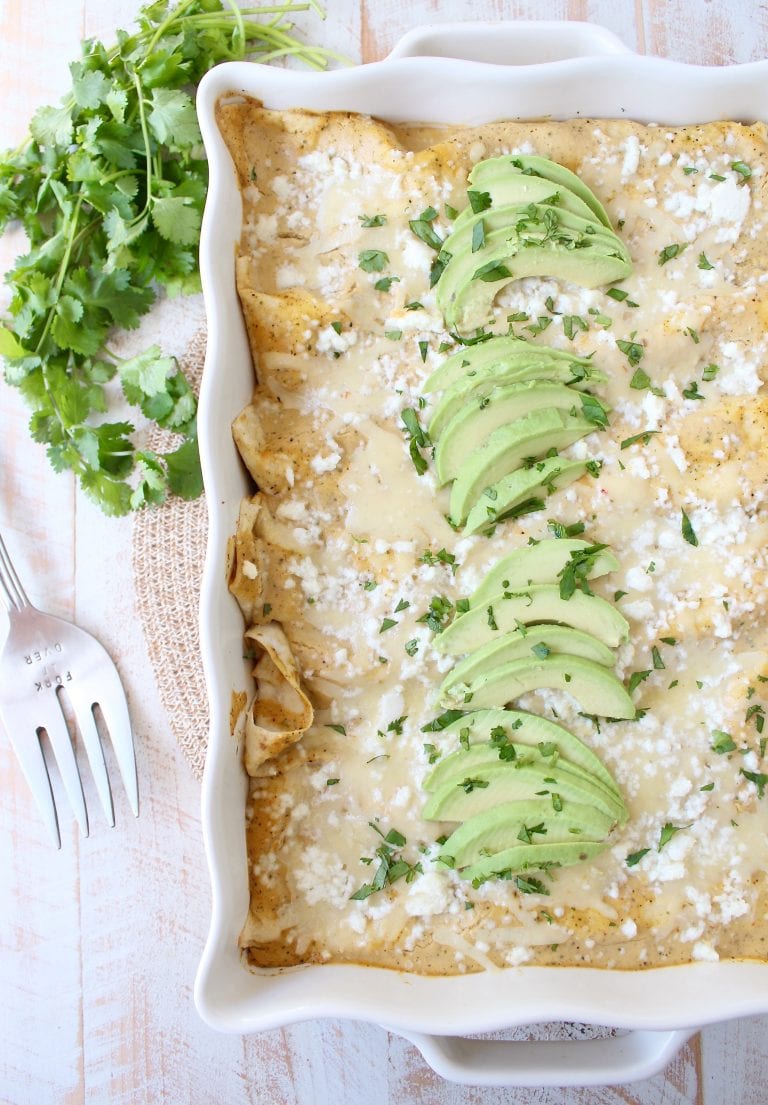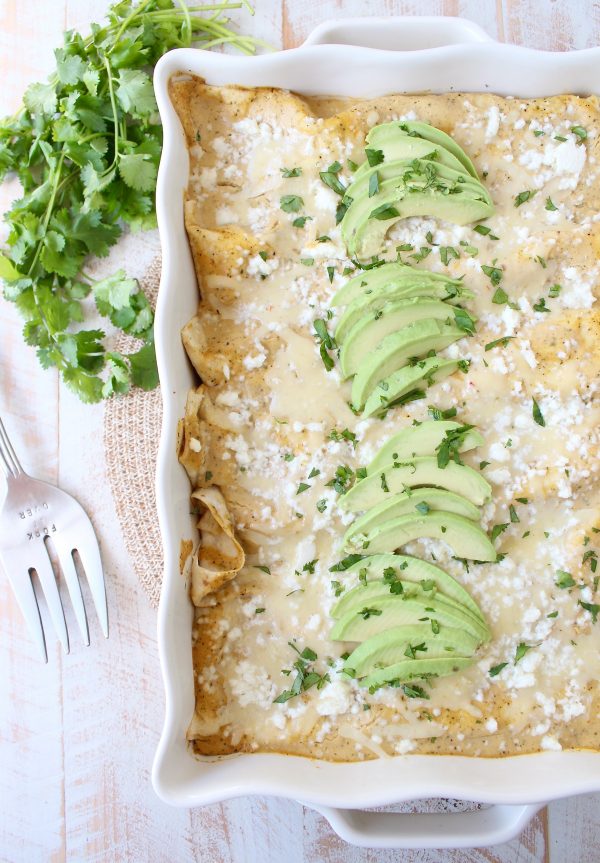 Happy First Day of Spring and Meatless Monday! I am SO excited to share this recipe today!
What started as an experiment to make Mexican Street Corn Enchiladas a couple of weeks ago, ended up as the best vegetarian enchiladas ever!
Seriously y'all, the combination of this deliciously creamy avocado sauce with corn, pepper jack cheese and cotija cheese is seriously scrumptious!