Three Cheese Manicotti with Italian Sausage Marinara is the BEST manicotti recipe out there! It's saucy, cheesy and downright delicious! Manicotti shells are stuffed with ricotta, mozzarella and parmesan cheese, then covered in a delicious Italian sausage and red wine marinara sauce. 
Serve this baked manicotti recipe with Cheesy Garlic Bread Nachos and Crispy Eggplant Caprese Salad for one seriously scrumptious Italian feast!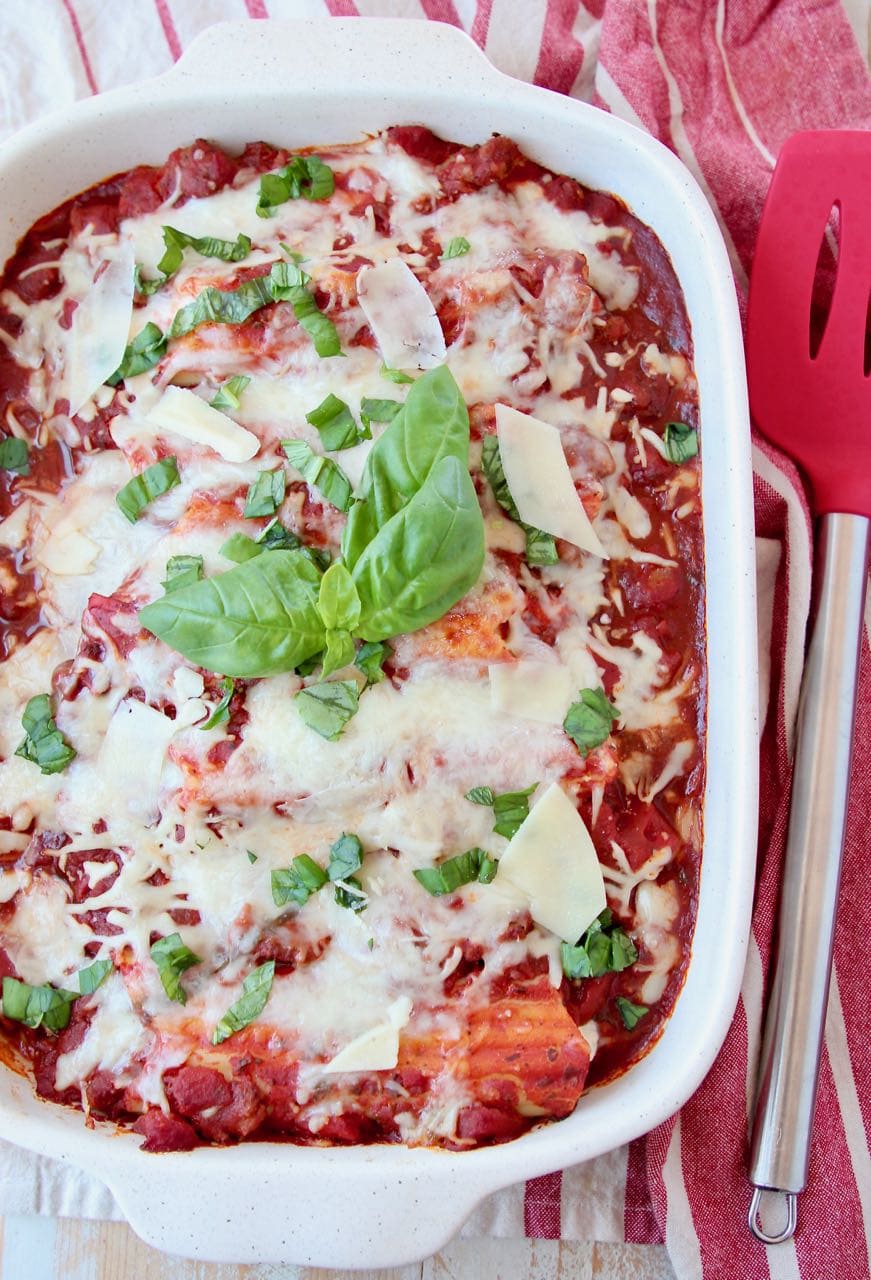 I am TOTALLY obsessed with this manicotti recipe! It's full of my favorite things, cheesy filled pasta, flavorful Italian sausage and rich, hearty marinara sauce. It was also the first dish I ever made Kurt and is still his most requested recipe on the blog!
In this dish, I combined tomatoes with Italian sausage and Italian seasoning to make a hearty, flavorful sauce for the manicotti. Speaking of the manicotti, it's stuffed FULL of delicious cheeses! This dish is one cheesy, flavorful good time!
While it does take a little time to prep, you can easily double the recipe and freeze one dish for later. I always do this because it's Kurt's favorite recipe! And anytime that I can save time on a future dinner, I'm totally in!