Philly Cheesesteak Frito Pie is a fun twist on the southern dish, Frito Chili Pie. Ground beef, bell peppers, onions and mushrooms are cooked together and served over Fritos, topped with a creamy provolone sauce for one easy and epic recipe!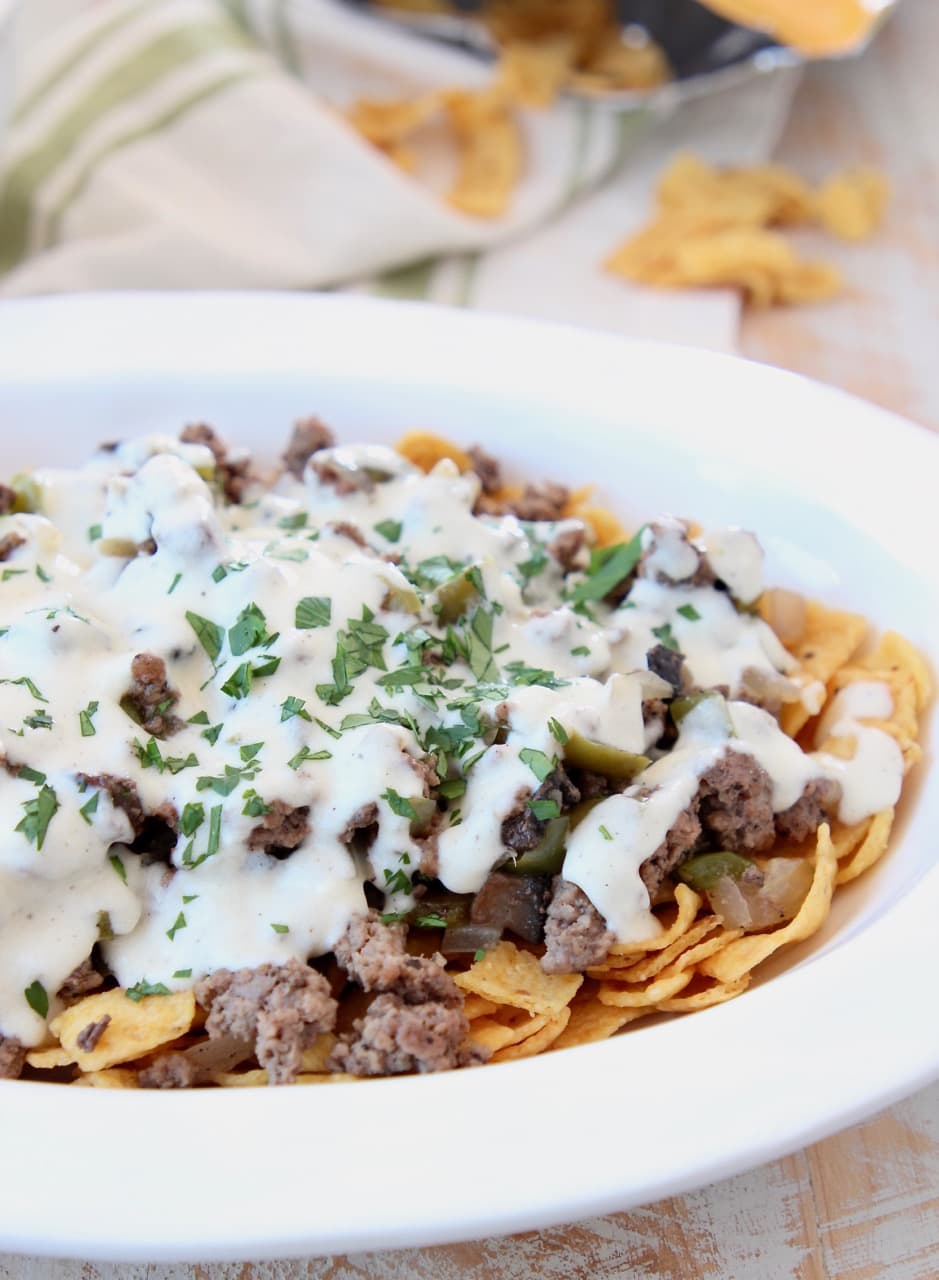 Never underestimate the amazingness that can come from combining two delicious recipes into one, like Jalapeno Popper Pigs in a Blanket or Mexican Street Corn Mac & Cheese, this Philly Cheesesteak Frito Pie combines one delicious northeastern dish with one scrumptious southwestern dish for a totally tasty meal!
If you're not totally on board with this Philly Cheesesteak Frito Pie yet, I've got 4 words for you, creamy provolone cheese sauce!
Oh yes, I did!