No Bake Avocado Cheesecake Bars can be served out of the refrigerator or frozen. They're seriously creamy, so delicious and the perfect summer treat! This recipe is easy to make and such a fun spin on traditional no bake cheesecake!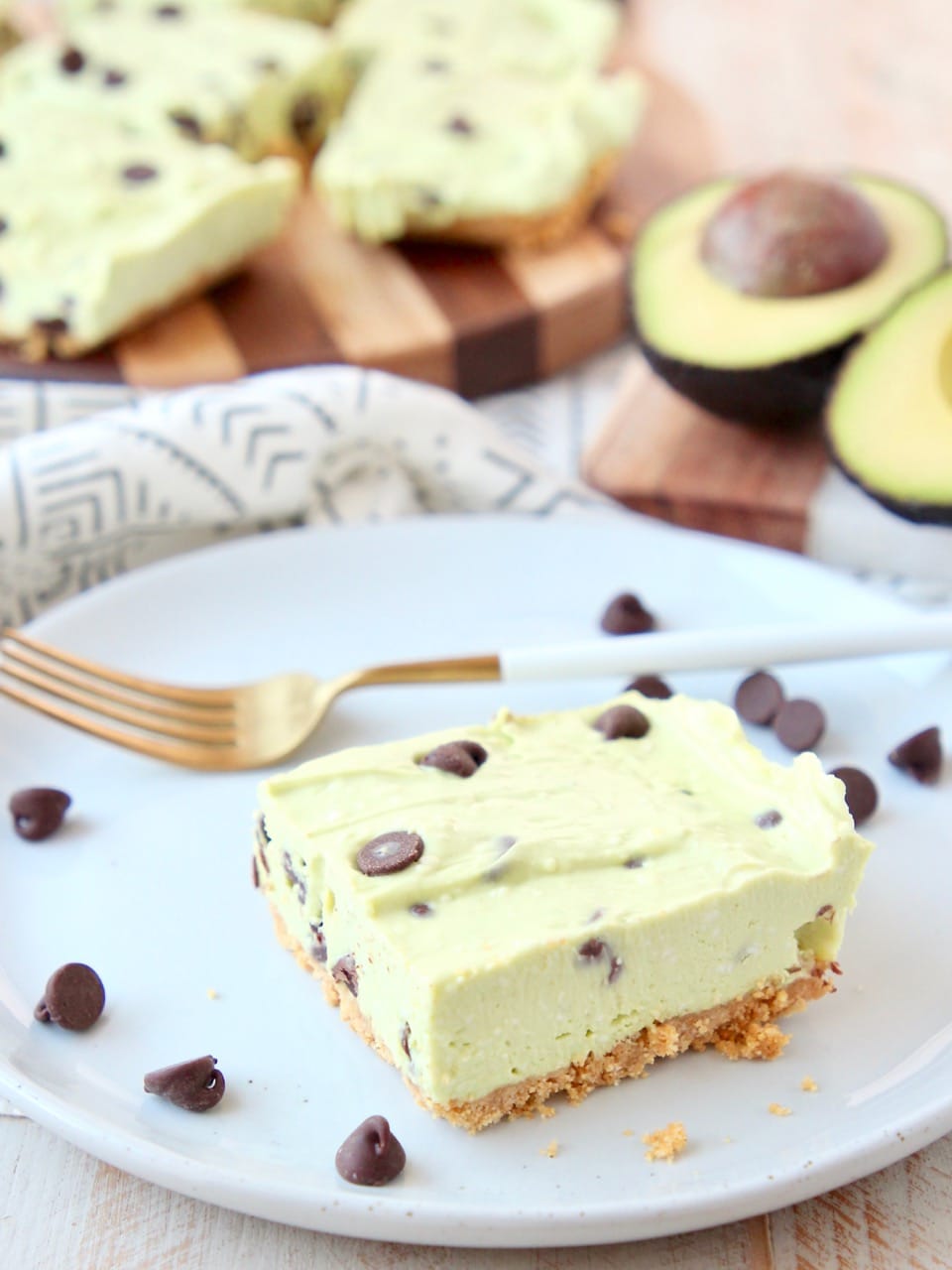 Today's post is sponsored by my friends at California Avocados.
Summer is prime California avocado season and I just can't get enough of the delicious green fruit! Caprese Avocado Omelettes made in just 10 minutes are my go-to for breakfast! Crispy Baked Vegan Avocado Tacos are perfect for lunch. And THE BEST Vegetarian Enchiladas with Creamy Avocado Sauce are a regular dinner staple at my house!
All that's left is incorporating avocados into dessert! So that's what I'm here to do today! The delicious green fruit is the perfect addition to this no bake cheesecake recipe.
It makes so much sense, creamy avocado + creamy cheesecake = a healthier cheesecake that also tastes so incredibly delicious!
I added a little juice and zest of lime to this cheesecake. It almost tastes like a cross between key lime pie and cheesecake. And let me tell you, that's an amazing thing! I served these cheesecake bars to my family when they were visiting and they all loved this recipe!
One of the best parts about this dessert is that it's frozen. So you can bust it out of the freezer and eat it as a cool, refreshing treat anytime! These cheesecake bars will stay good in the freezer for up to 2 months. You can easily make a double batch and have them on hand anytime you need a cold, sweet summer treat!