Red Velvet Puppy Chow is a fun and simple dessert recipe. It's great for parties and perfect for holidays like Valentine's Day or Christmas!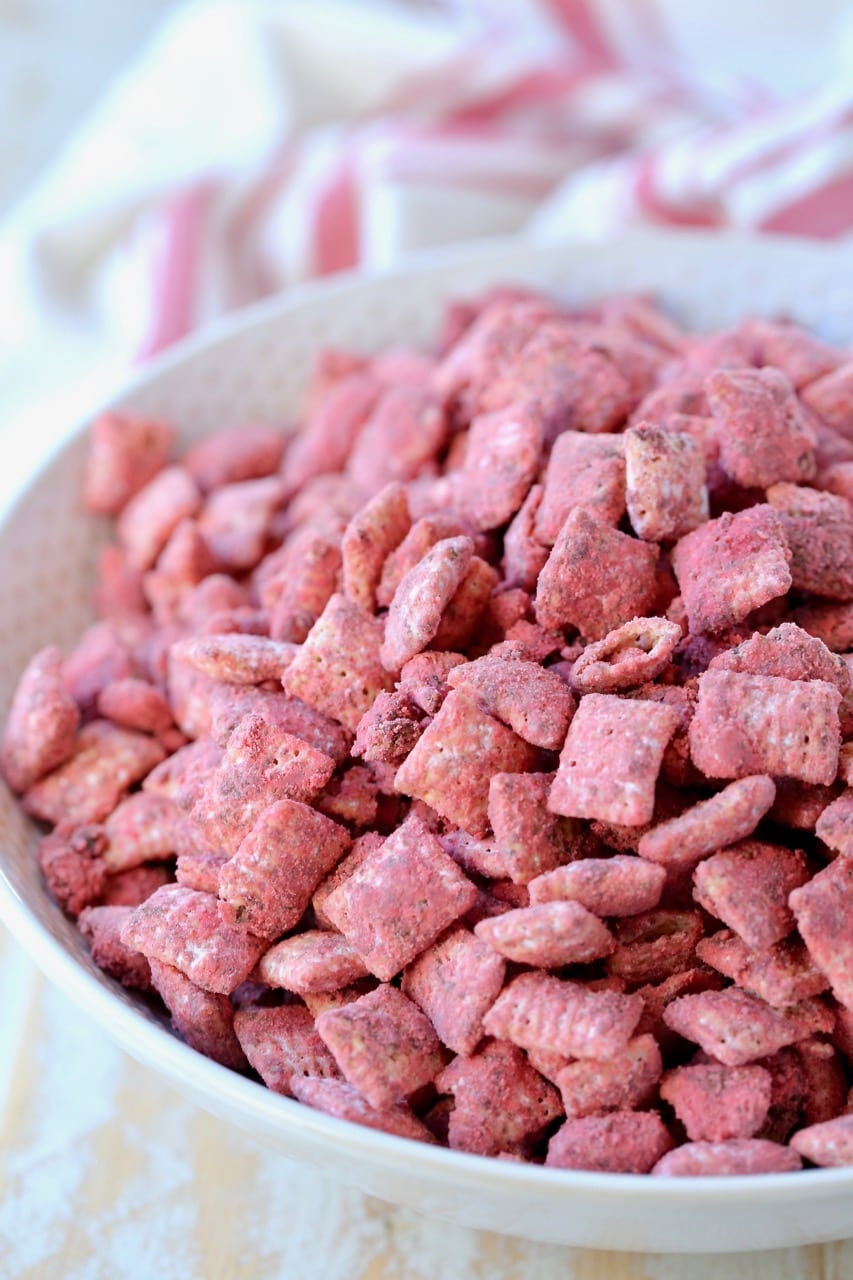 Whether you call it puppy chow or muddy buddies, this easy dessert recipe is downright delicious! These Nutella Muddy Buddies are always a hit at parties.
This year at my annual holiday party, I decided to put a spin on my popular puppy chow recipe. I wanted it to be festive so I added red food coloring.
But not just any red food coloring. For this recipe to work you need red powdered food coloring. You can easily buy it on Amazon using the link above or pick it up at a baking supply store.
This Red Velvet Puppy Chow was a huge hit at my holiday party! The recipe is just as easy to make as traditional puppy chow. Simply toss the powdered food coloring with the powdered sugar and you'll get this delicious and festive beautifully sweet snack!