Thai Yellow Curry is easy to make at home in only 20 minutes! This recipe is made with chicken, but extra veggies can be swapped in for a vegetarian curry. The sauce is so delicious, you'll feel like you're eating at your favorite Thai restaurant!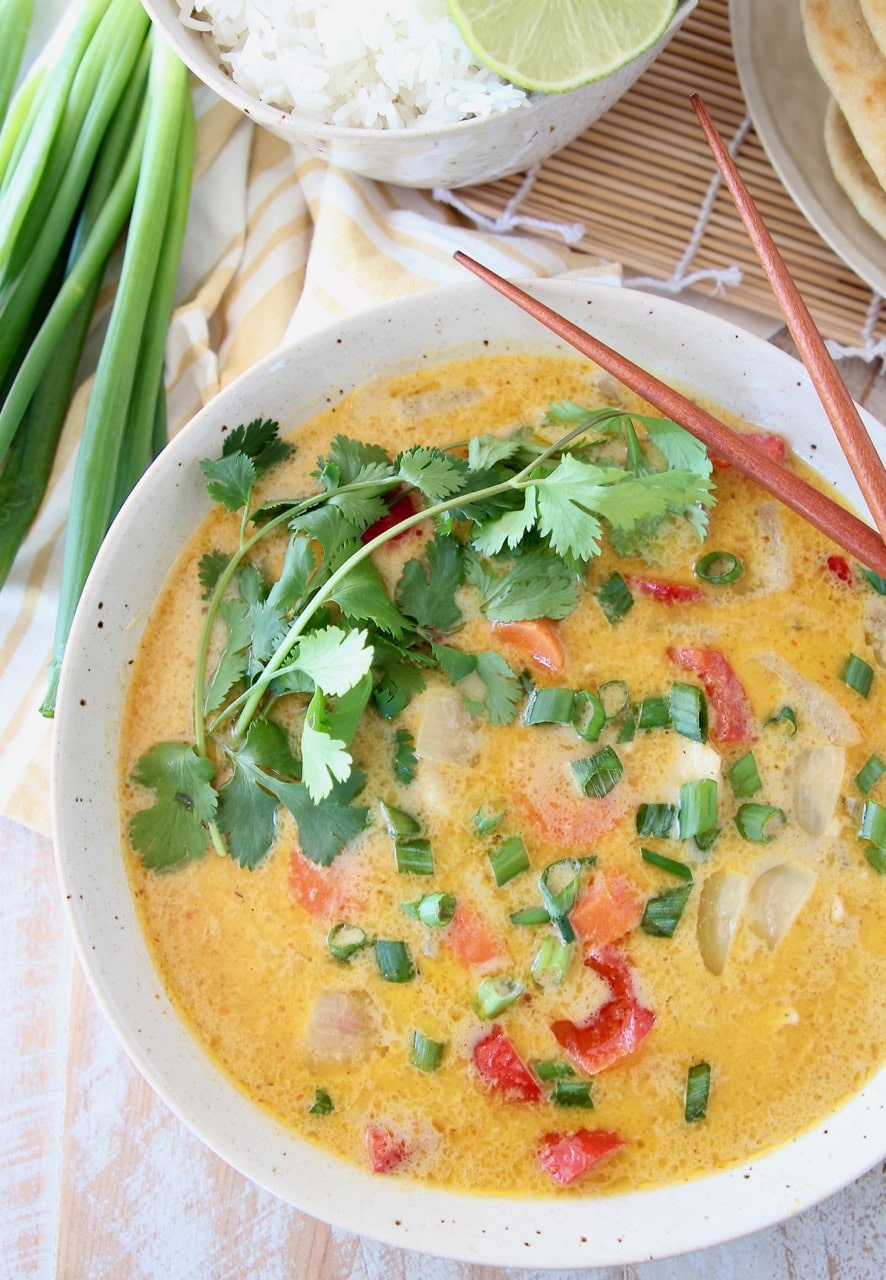 Are you constantly dreaming that Thai food takeout will magically appear in your kitchen for dinner? No, just me? Either way, this recipe for Thai Yellow Curry will give you that delicious, straight-from-your-favorite-Thai-restaurant taste without ever leaving your kitchen! The best news is, it's made in just 20 minutes!
For a few years now, I've been working on perfecting my favorite Thai recipes at home. I successfully created amazing versions of my favorite noodle dishes, Spicy Vegetable Pad Thai and Drunken Noodles. Now it was time to recreate my favorite curry dish!
Yellow Thai Curry is slightly sweet and mild in flavor, but can be kicked up to your desired spice level with the addition of Thai chilies. I use Mae Mae Ploy Yellow Curry Paste, which can be found at some grocery stores, Asian markets or online. I purchase a large container of it, as it will keep in the fridge sealed and covered for up to 2 years.
Out of all the pre-made curry pastes I've tried, this one definitely has the best flavor and the most similar taste to what you'd get at a Thai restaurant. It's also vegan and gluten free, so it's great for making vegan and vegetarian curries! Using a pre-made curry paste makes this recipe so simple and easy to toss together any night of the week!