Chicken Lo Mein is so easy to make at home in only 29 minutes! Instead of ordering Chinese take out, whip up this quick and simple recipe for dinner tonight.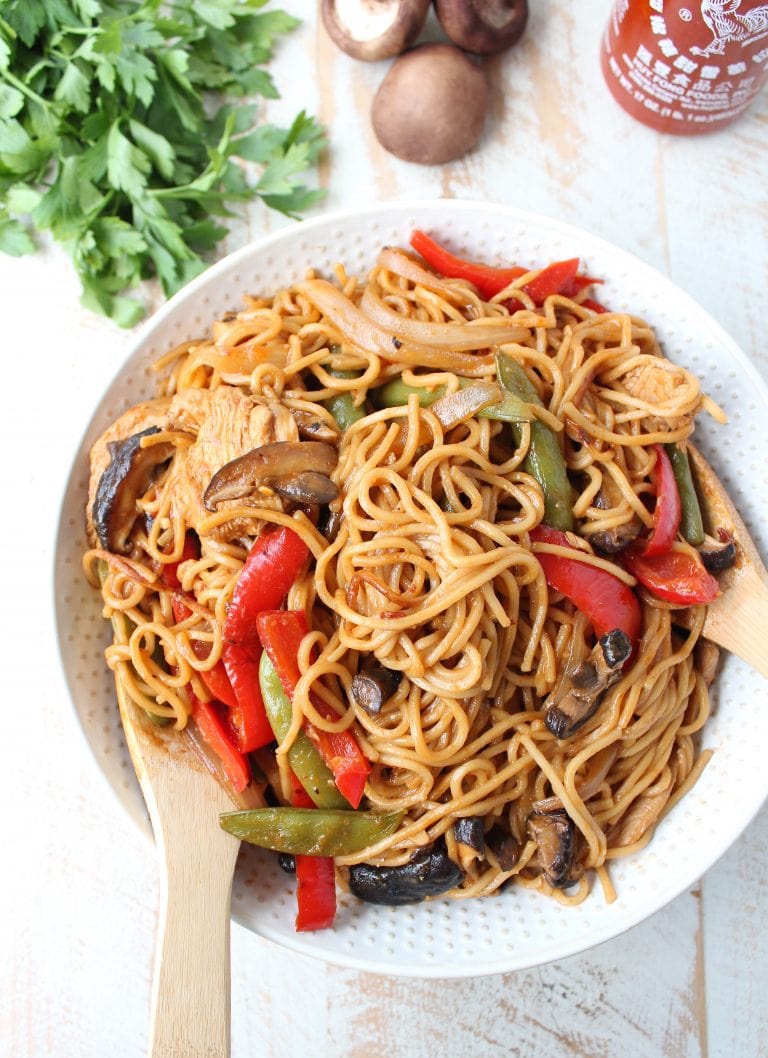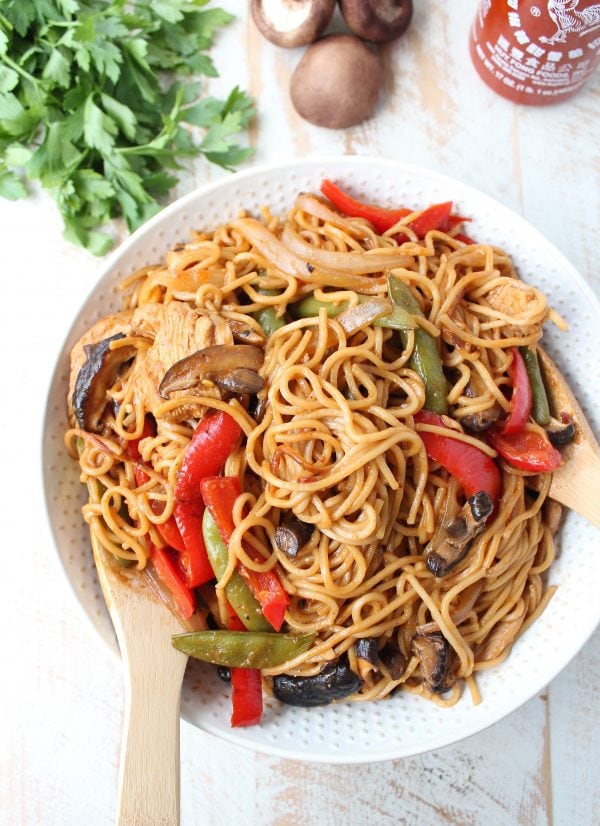 There's not much that makes me happier than grabbing a big 'ol bowl of delicious noodles, a couple of chopsticks and posting up in front of the TV to watch some Netflix… and by Netflix, I mean every season of Gilmore Girls on repeat! 
This chicken lo mein recipe will have you in and out of the kitchen in under 30 minutes and watching Gilmore Girls (or insert your favorite binge-watching show here) in no time!