BBQ Chicken Mac and Cheese is an easy recipe made in 29 minutes. It combines the delicious flavors of BBQ chicken with creamy mac and cheese! This family friendly dish is sure to be a hit with everyone at the dinner table!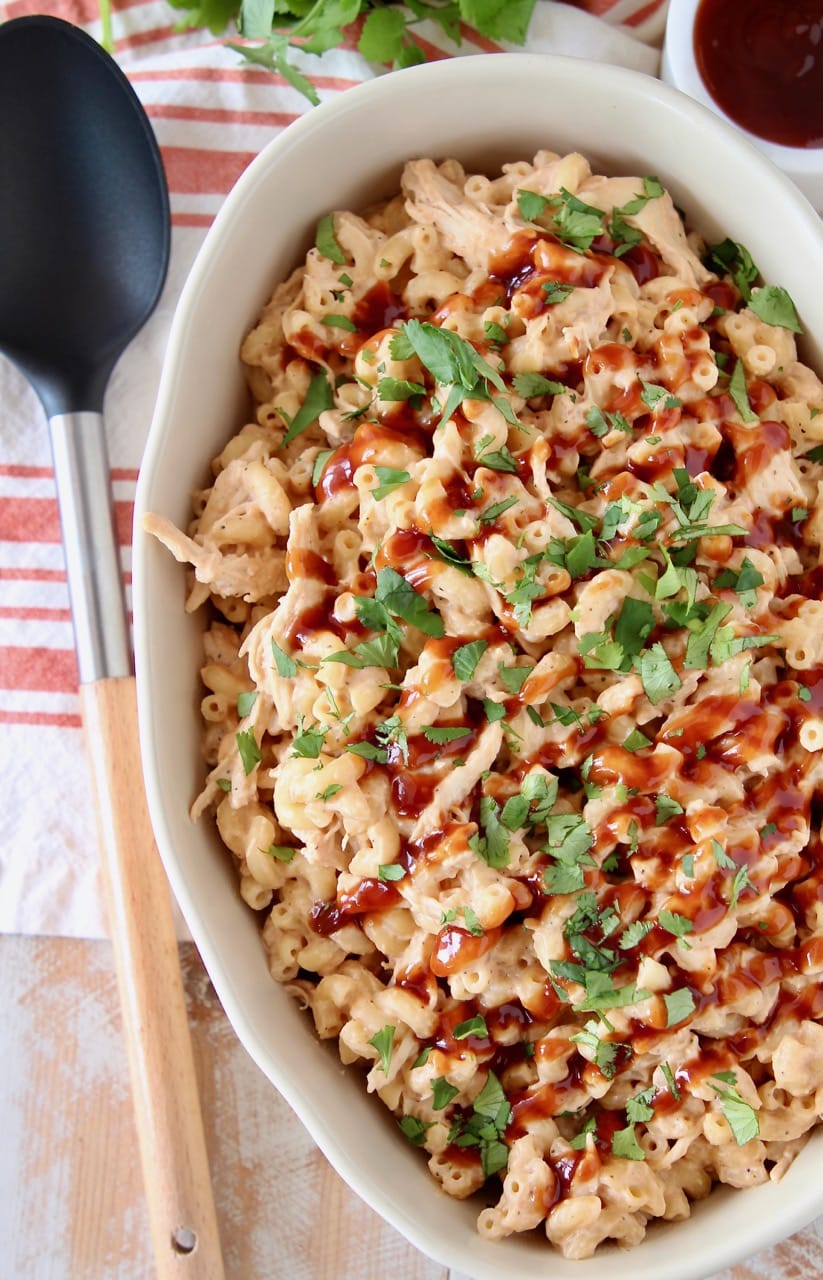 When it comes to creating new recipes for the blog, I love putting creative new twists on classic blog favorites.
The most popular recipe on the blog is Buffalo Chicken Cheesy Penne. I created this recipe in my first 6 months of blogging and it's been a hit every year since! It's simple, cheesy, pasta deliciousness. What's not to love?
If you love BBQ Chicken Pizza (which, come on, who doesn't?!) you're going to love this BBQ Chicken Mac and Cheese!
The combination of creamy mozzarella cheese with BBQ chicken, equals winner, winner chicken mac and cheese for dinner! If you're looking for a big bowl of comfort food, you've come to the right place!