These scrumptious slow cooker chicken mole tacos are easy to prep in the morning and dig into for dinner, they're also great for parties!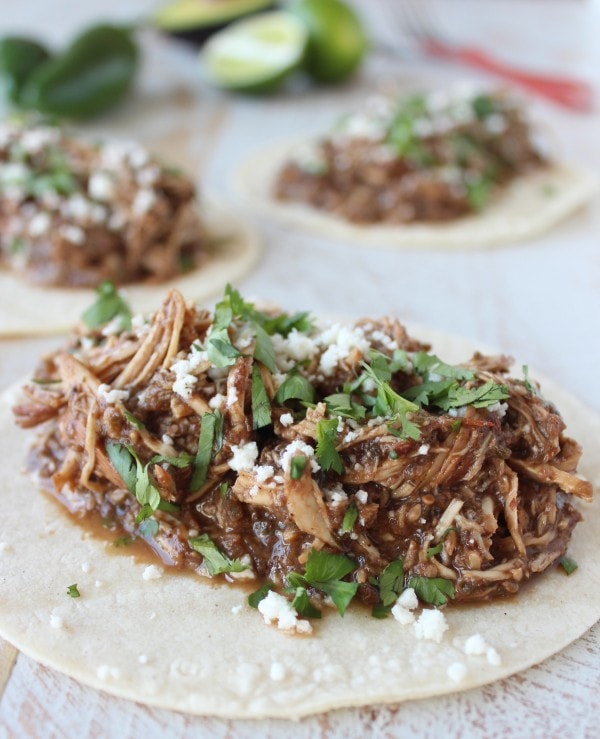 I LOVE mole sauce! A slightly spicy, slightly sweet sauce made with tons of peppers, spices and CHOCOLATE. What's not to love?!
The one thing that I don't love about mole sauce is how much time it takes to make. Last week I set out on a mission to create an easier mole sauce recipe that takes way less time to make, yet is still totally delicious!