This recipe for stuffed peppers is filled with slow cooked cilantro lime chicken & diced avocado for a healthy, gluten free and paleo dinner!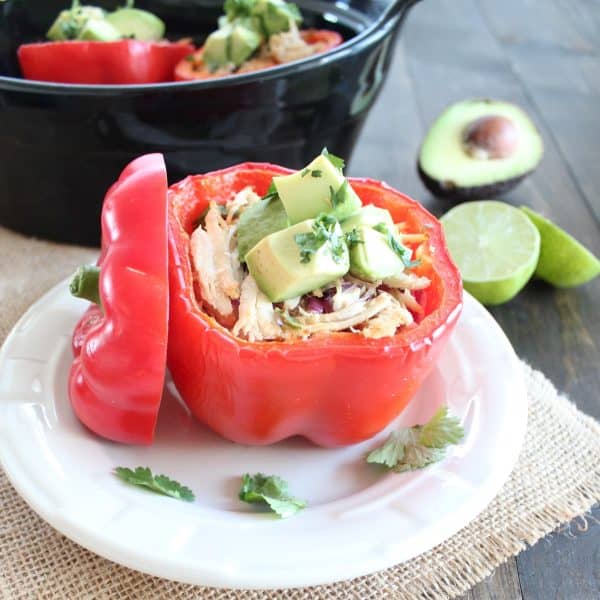 If you've been thinking that there's a "healthy trend" going on this week on the blog, then you would be correct!
After all of the cheesy dips for Superbowl and sugary sweets for Valentine's Day, I decided that it was time to take a turn for the healthy this week on the blog!