Baked Chickpea Tater Tots are a healthy, gluten free side dish that both kids and adults will love. They're easy to make with just a few simple ingredients!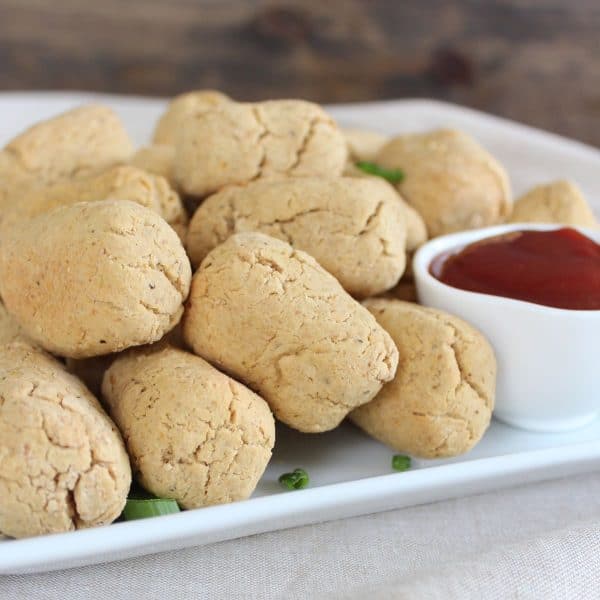 I'm really not sure where the idea for this recipe came from. Maybe it stemmed from my growing obsession with chickpeas. (See Greek Quinoa Salad, Roasted Beet Hummus, Zucchini Quinoa Burgers, I've basically been adding these babies to everything lately!)
Maybe it came from my general love of tots, either way this is one healthy side dish that everyone will love!