Grilled chili lime chicken is tossed with avocado & peppers in this healthy, gluten free spin on chicken tacos, served in lettuce cups instead of tortillas!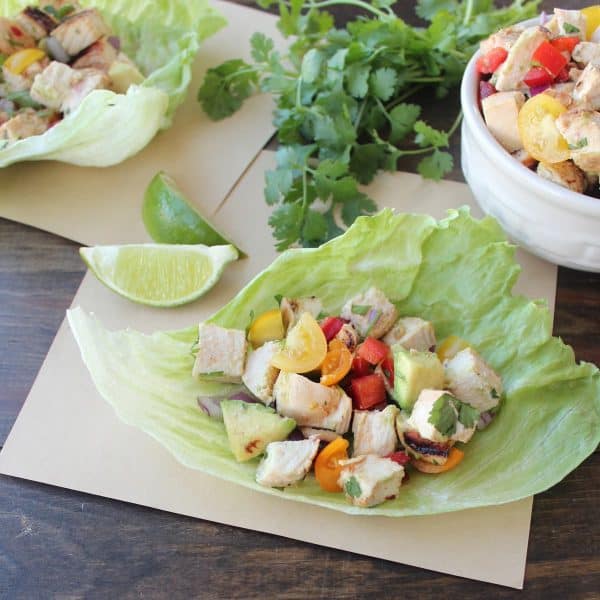 It's been 6 weeks since I started going to the gym on a daily basis (sometimes even two-a-days!) I'm just wondering why I don't have JLo's abs yet? Um, what's up? Maybe it has something to do with my obsession with tacos, cheese and delicious craft beers during football games! 😉
Let's be honest, I work out, so that I can continue to enjoy these delicious treats of life and keep a somewhat JLo-esque figure!
While I'm not willing to give up my favorite foods, such as tacos, I am willing to make them a little healthier, and that's where I came up with this idea for chicken tacos in lettuce wraps.
All of the delicious taco filling without the extra carbs from the tortilla!