This Chinese Honey Chicken Recipe is healthier and better than takeout. It's easy to make at home in only 29 minutes, and it's one of the best gluten free recipes ever!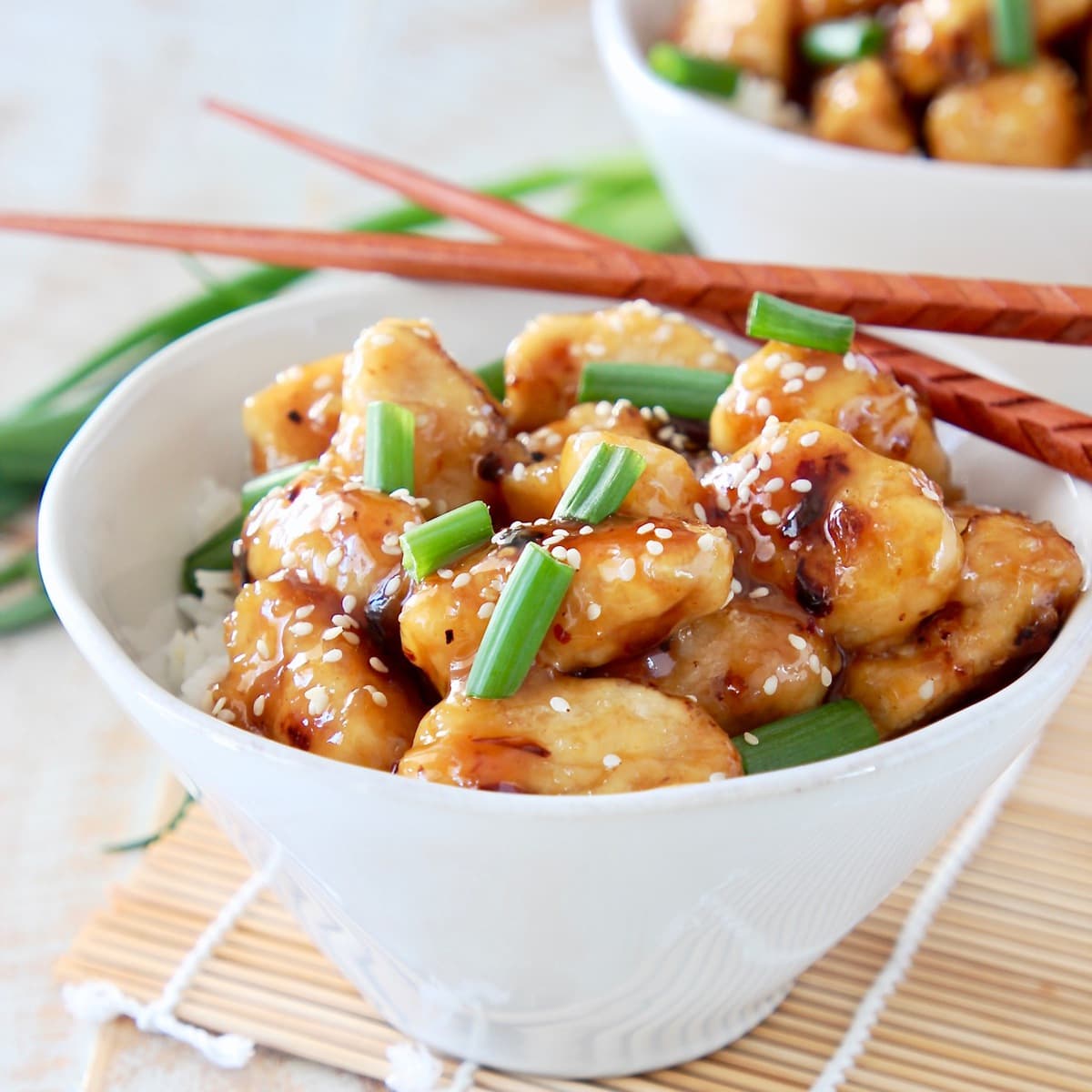 A lot of inspiration for new recipe creation comes from suggestions by friends or family members. "Oh hey, I really love this dish, but can you make it healthier?" or "I've been looking for a good recipe for this or that."
When it comes to gluten free recipe inspiration, I always turn to my brother, Tyler. He is gluten-intolerant and my original inspiration for adding gluten free recipes to the blog!
While on a recent road trip together, I asked my brother what new gluten free recipes he'd like to see on the blog. He said that he would love to see a Chinese Honey Chicken Recipe, as his favorite recipe of all time on the blog is this Gluten Free Orange Chicken.
His wish is my command! Today I'm excited to introduce this Gluten Free Chinese Honey Chicken recipe with a delicious honey sauce. It's guaranteed to become a new family favorite!
This delicious recipe is very lightly pan fried in olive oil, instead of deep fried. It's lightly battered in cornstarch, instead of flour, making it a healthier, lighter, and of course, gluten free version of the Chinese Honey Chicken you would get from your local takeout spot!