Chipotle peppers and stout beer give this crock pot chili recipe a rich smokey flavor, it's quick and easy to prepare in a slow cooker, making it perfect for weeknight dinners!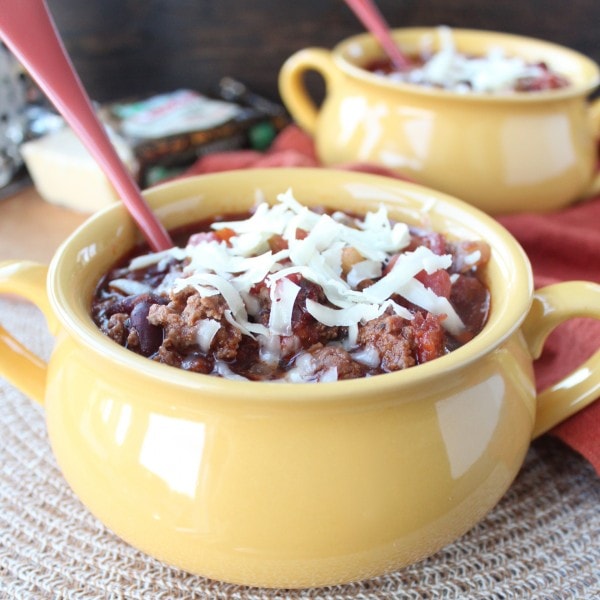 Is October "National Chili Month" because if it isn't, I think it should be!
Ok, just verified, Food.com says National Chili Month is October 14th… um what?  Wait, isn't that a day, not a month? I'm a little confused, so I'm just going to use the powers vested in me (AKA my magical imaginary food blogging powers) to pronounce October, National Chili Month!
Yay, there we go, all settled!