Garlic & herbs are rubbed on a beef chuck, then seared in bacon fat, placed in a crock pot & covered in red wine sauce for a tasty Slow Cooker Pot Roast!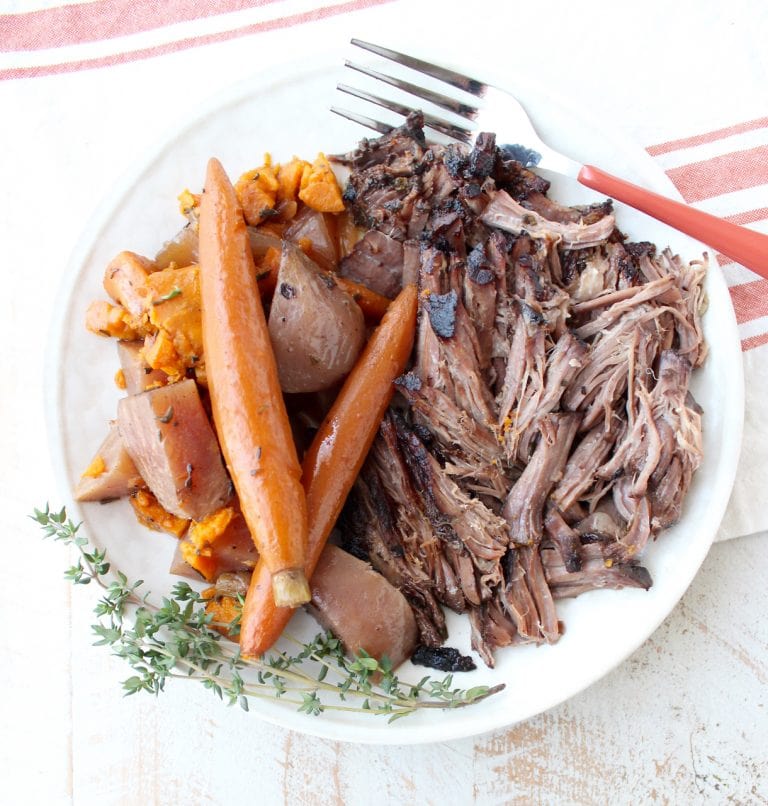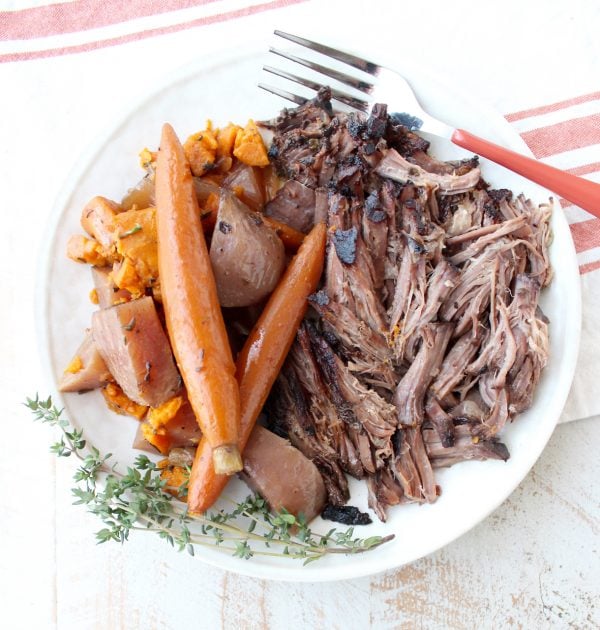 While the rest of the country has had abnormally warm winter weather the last couple of weeks (I'm looking at you NYC & Chicago!) my lovely sunny San Diego has been drowning in rain for the last two weeks and much cooler than usual.
The one good thing about this "Freaky Friday" weather we've been having is busting out the winter slow cooker recipes to warm up!
I've been making everything from Spicy Chicken Enchilada Soup to Thai Peanut Meatballs to Slow Cooker Pot Roast to help get us through these brutally cold winter days in San Diego. (And by brutally cold, I mean lows in the 40s and highs in the 50s! 😉 )