These gluten free coffee cake muffins are filled with fresh blueberries and topped with a brown sugar crumb topping for one delicious brunch recipe!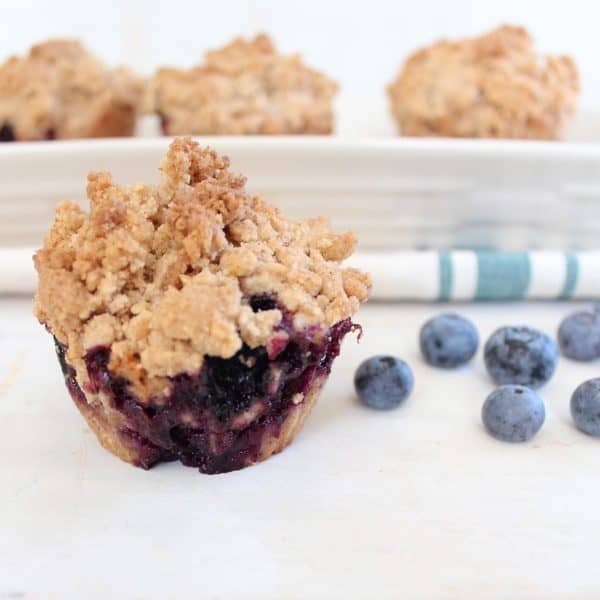 Out of nowhere the other day I started thinking about these little coffee crumb cakes I used to take to school for breakfast basically every day as a kid. There were three little bite sized crumb cakes in one little package and they were my absolute favorite!
I haven't had them in years so I thought I'd create my own at home, adding blueberries and making them gluten free.